On the Reports page, you can choose from these types of reports:
User

Course

Branch

Group

SCORM

Test

Survey

Assignment

ILT reports

Custom Reports
Note: Custom Reports are available with all the Plus and Premium plans.
The training report is an overview of the whole portal and is downloaded as an Excel file. It can also be set as a

Scheduled Report

(2).
To access the Training Progress Report, go to Home > Reports and click Training progress (1).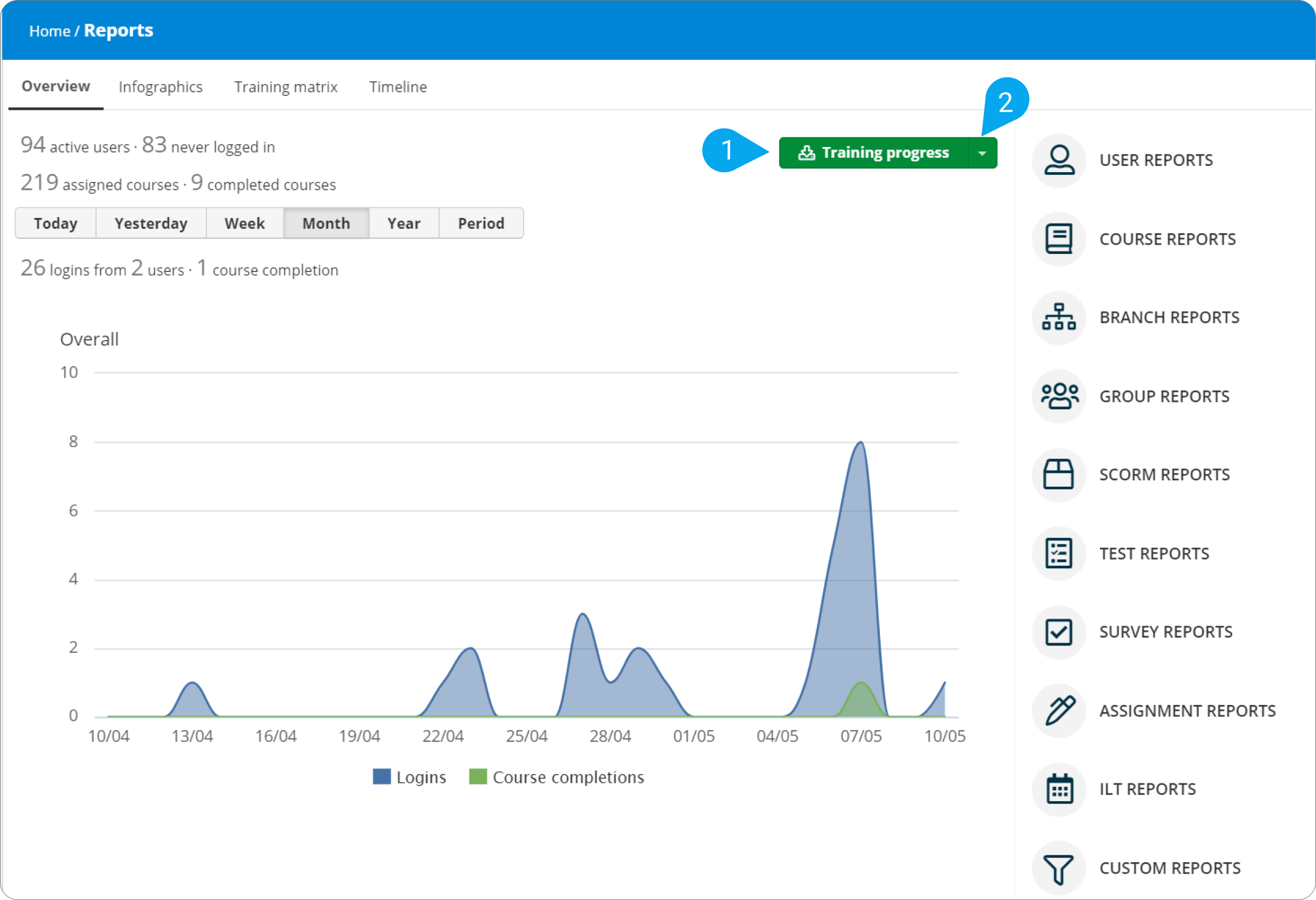 In the exported training report you can find detailed information, such as active users, assigned courses & completed courses (3). You can also switch the tabs (4) from Overview to Training progress, Courses, Users, and Timeline, which will provide useful data about your portal.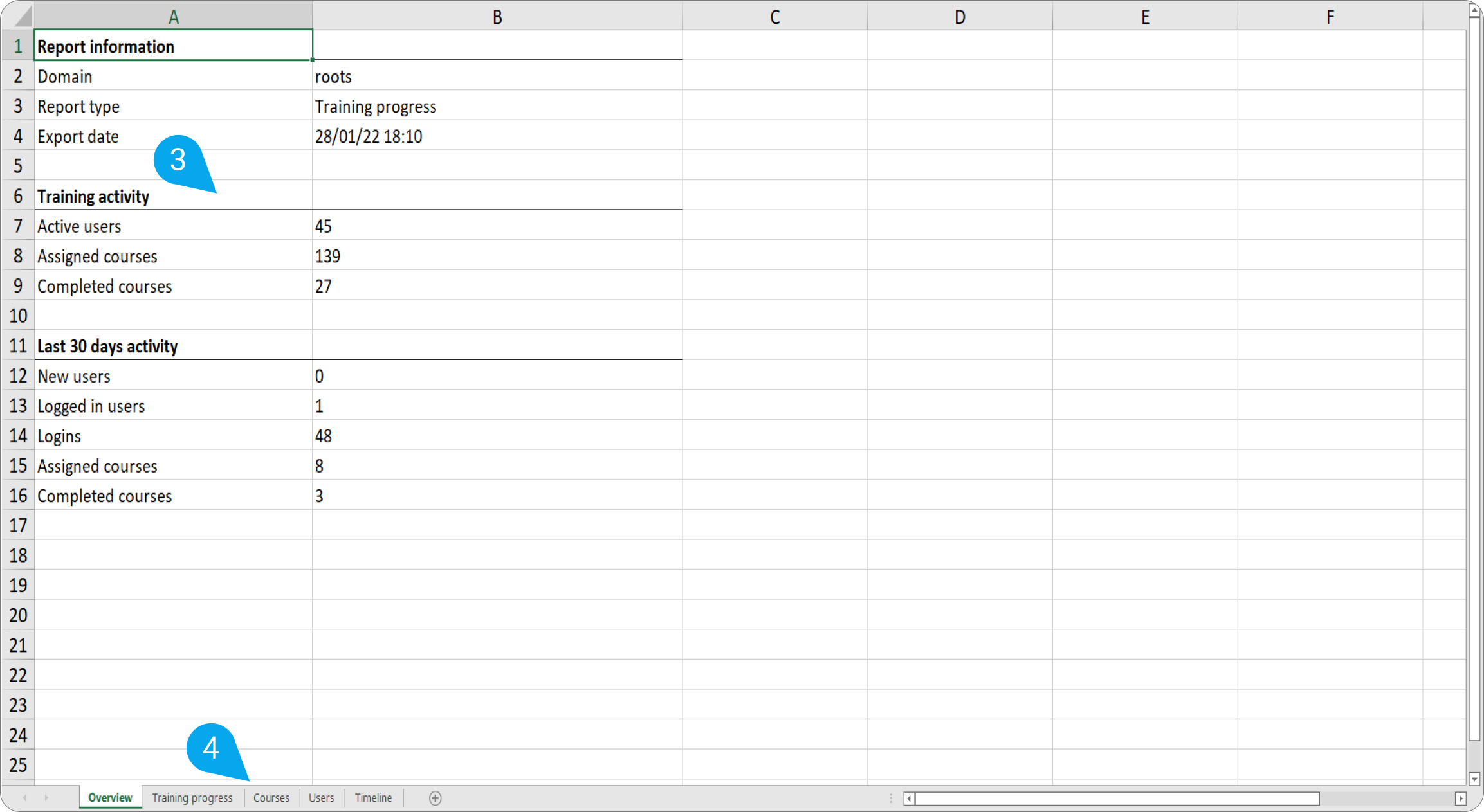 Infographics

are tailor-made visual reports of portal activity (read more about this

here

).
To access them, move to the Infographics tab.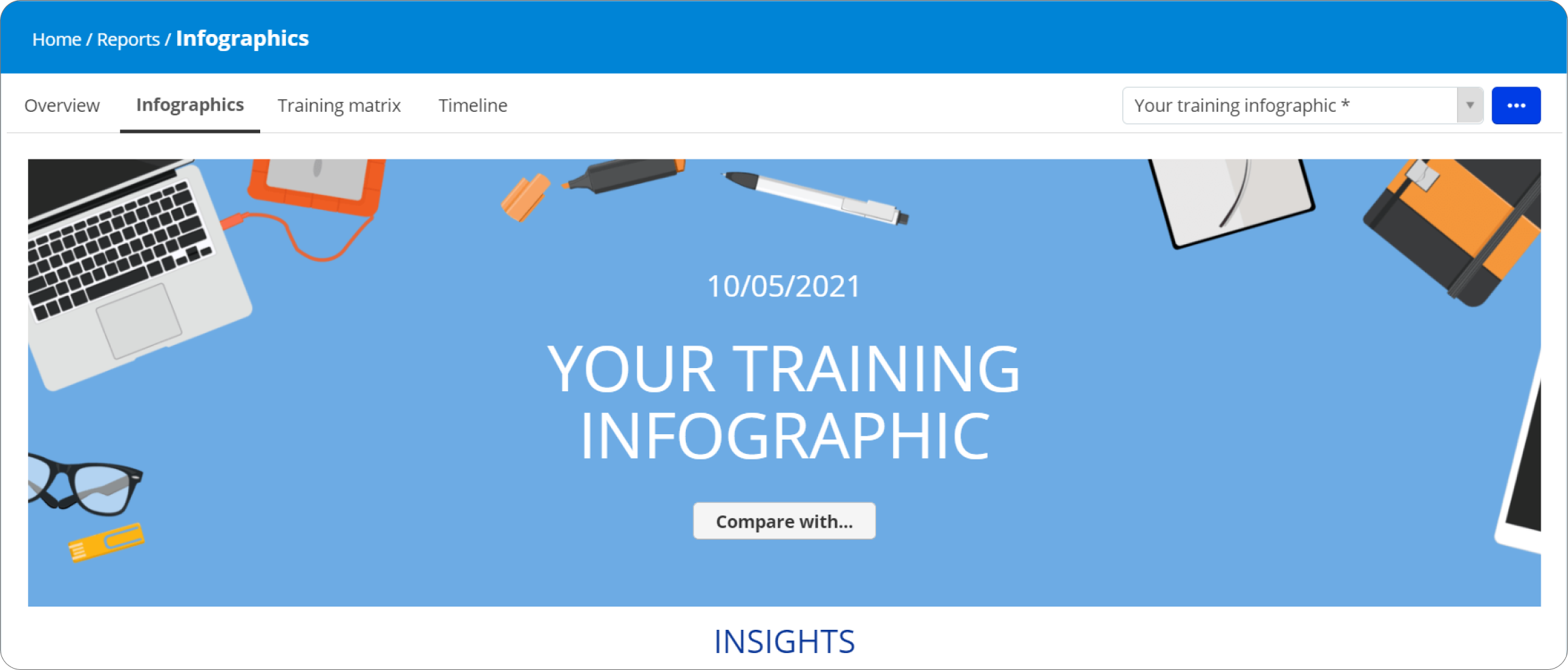 The Training matrix is a visual presentation of the Training progress report (read more about this here). To access them, move to the Training matrix tab.



The Timeline records and stores nearly every event that occurs in your TalentLMS portal. To see the timeline, click the Timeline tab. You can choose an event, such as User Added to Course, then filter the period of time you wish to see this data from, and even filter a user or a course.
Go to Home > Reports and click User Reports on the right-hand column. User Reports hold valuable information about your users, such as Last Login(5), Assigned and Completed Courses(6), and any custom fields that you have created and set to be visible on reports (7).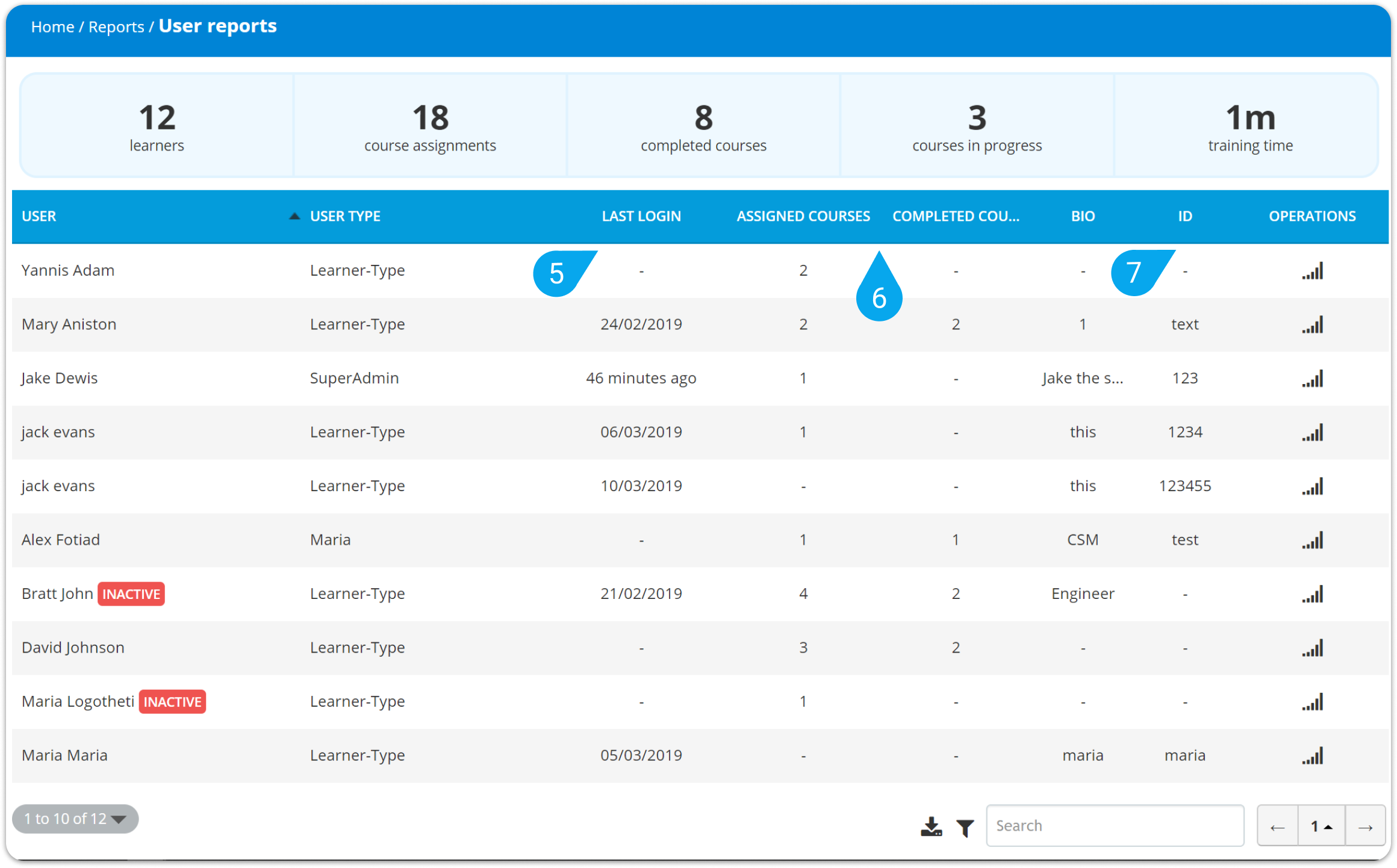 On the Reports page, click Course Reports and click the course for which you want a report (1).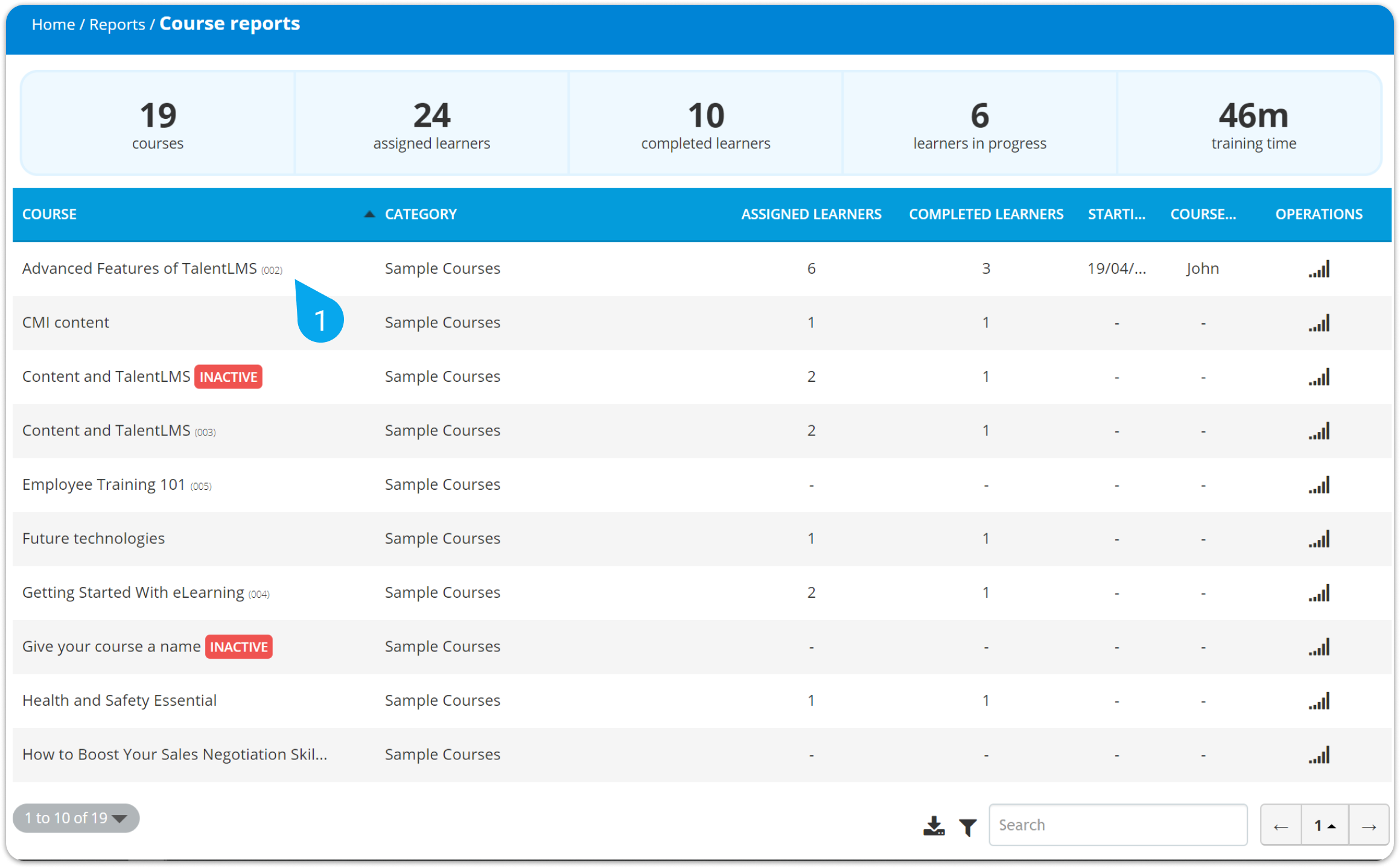 Here you can view the reports for Users, Tests, Surveys, Assignments, and SCORMs specific to the course, and even the Timeline which filters all events related to this course into the report (2).
You can also download a full course report in an Excel file or set up a scheduled report to run automatically. Just click on Export in Excel (3).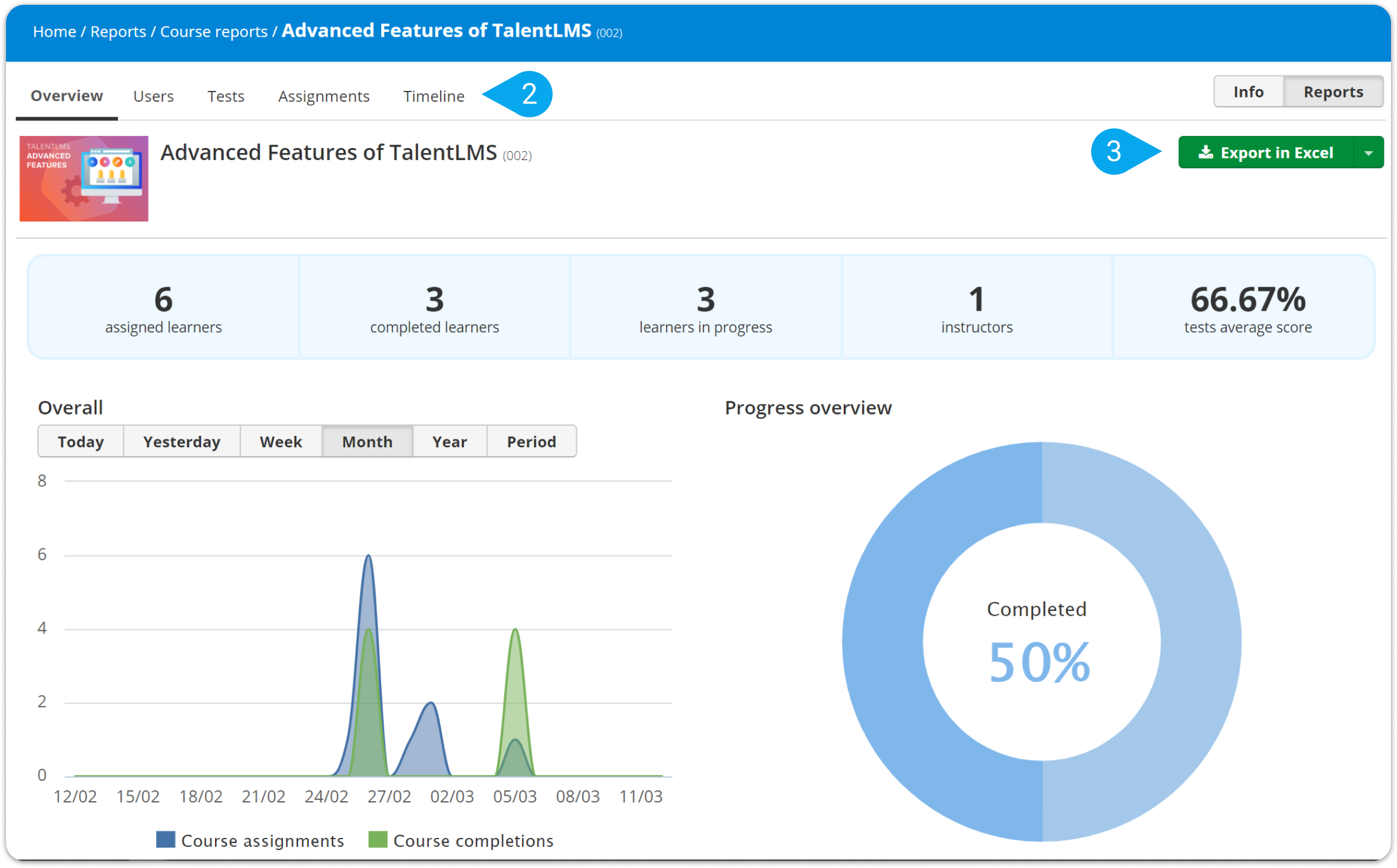 To see a report for an individual user, go to the Users tab and click on the user whose progress you want to see. From the different tabs, you can find more details for the Courses the user is assigned to and their status in each course. The individual report can also be downloaded as an excel file.
Any Test, Survey, and Assignment submitted will be available for review and the user can also download his Certifications from the relative tab. If Gamification is enabled, Badges will be visible on the report. On the Timeline tab, you can find a list of all the users' activities (1).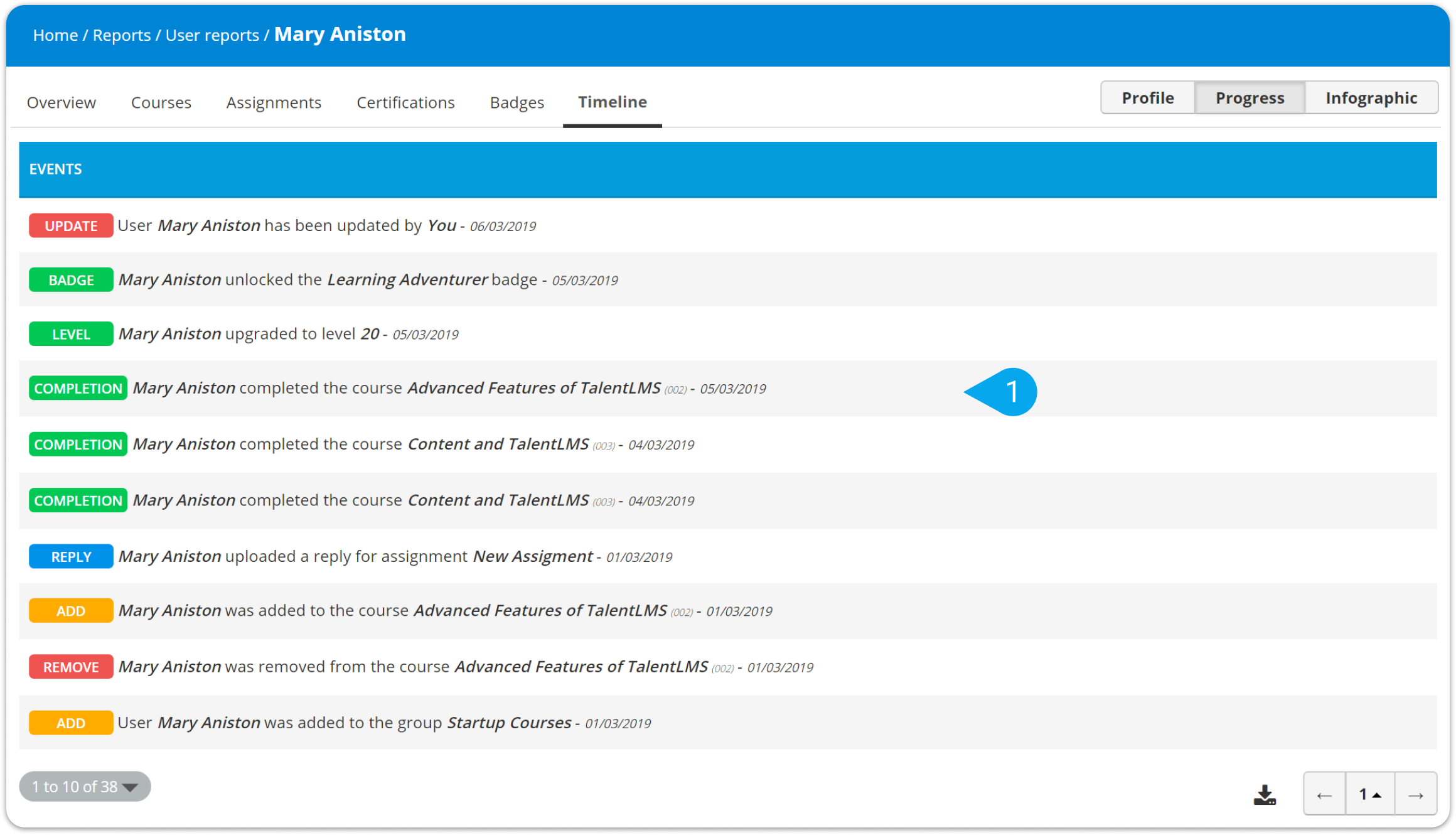 Test/Survey reports give you in-depth information about how your users have answered the test or survey unit.
Go to Home > Reports and click Test Reports on the right-hand column. Here you can see quick information about the learners who are assigned to it, who has completed it, and even the Average Score of the test (1).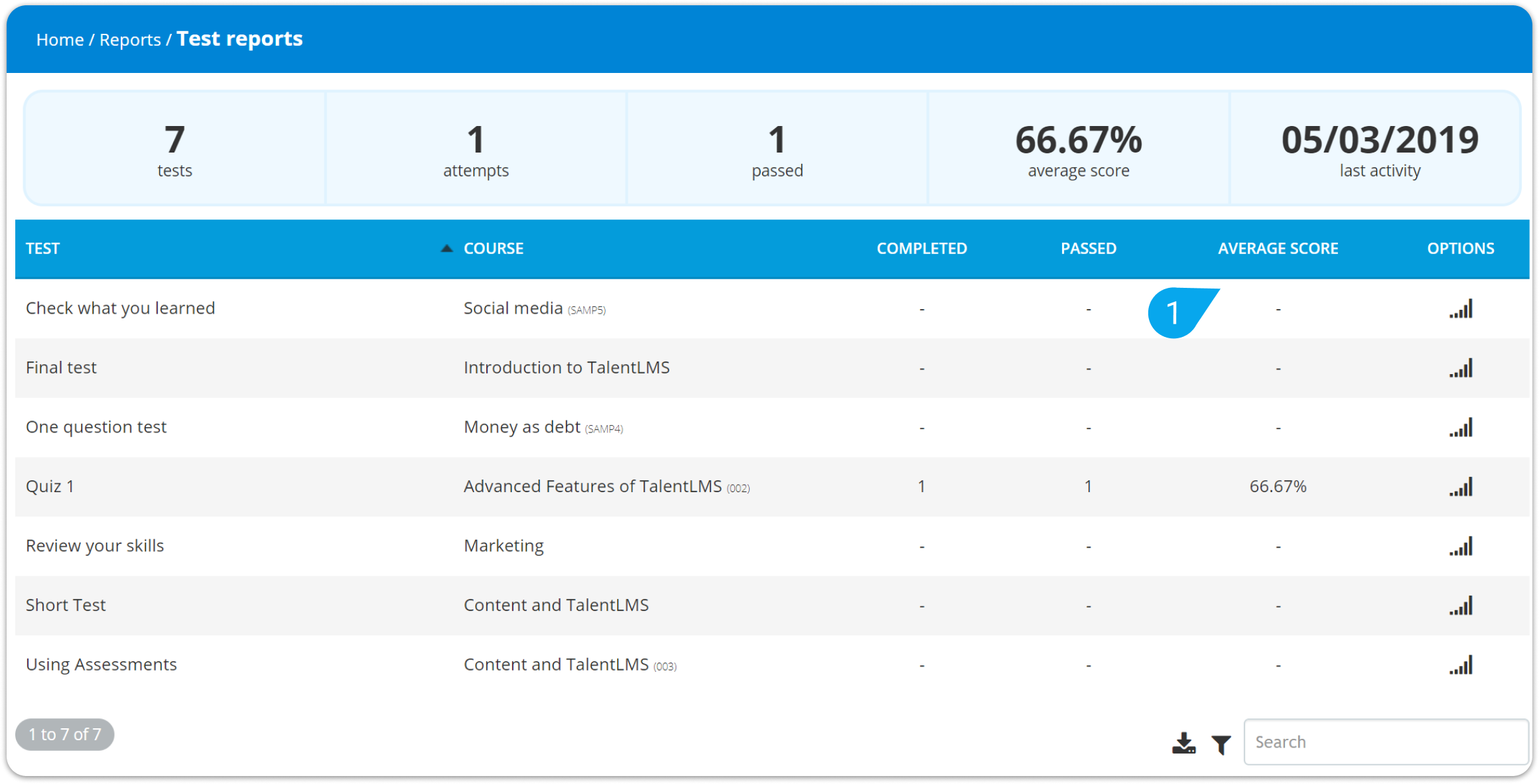 Click a Test to view the individual users' Result, Score & Time(2), and then view their answers or reset their progress for this test (3). Click Export in Excel to download an Excel copy of the test report (4).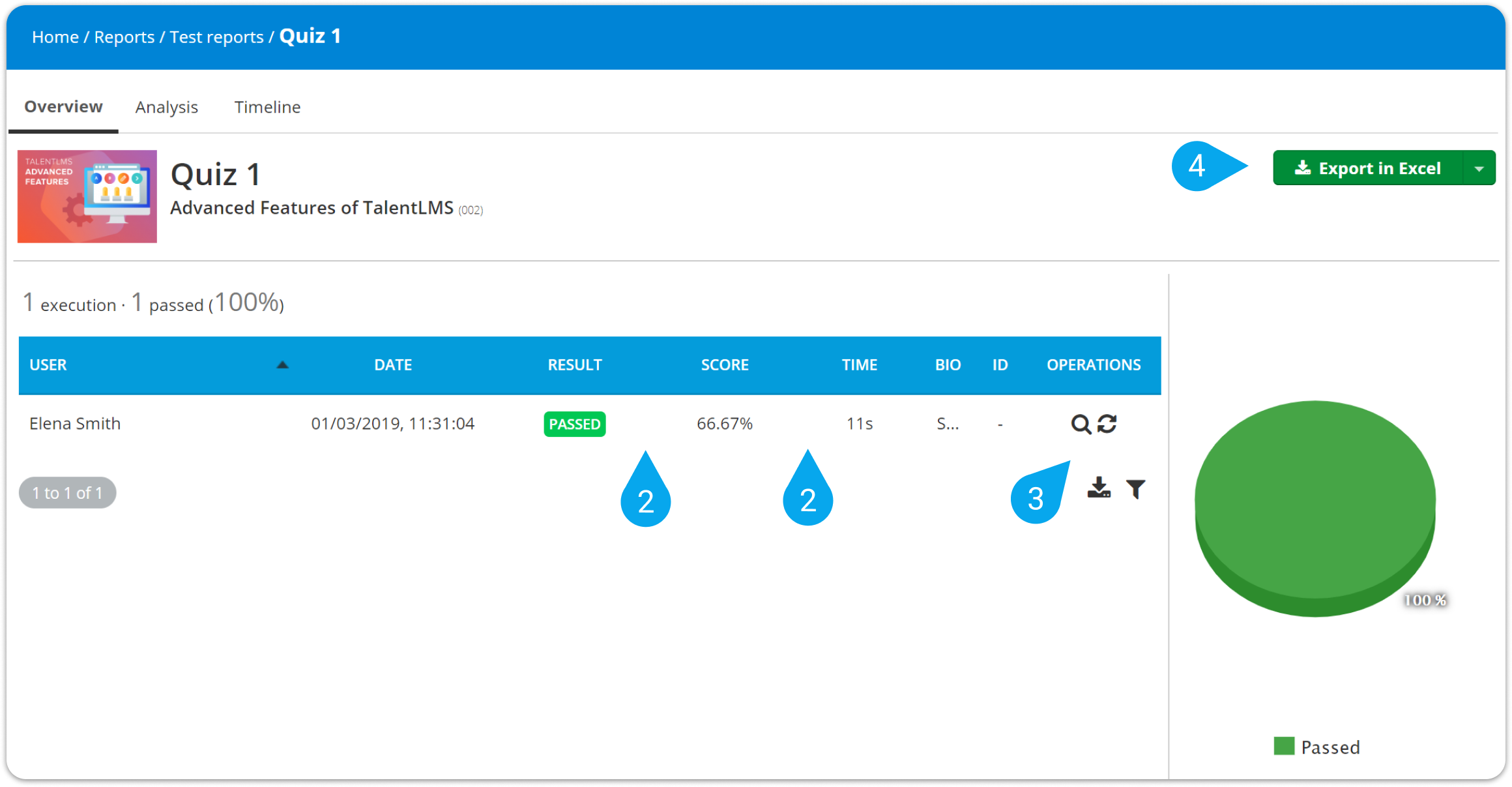 You can find more information about exporting Test Reports here.
You can find more information about exporting Survey Reports here.
You can see how many users have registered for an ILT session, how many of them are marked as passed, and their average score (1). You can find more information about exporting ILT reports here.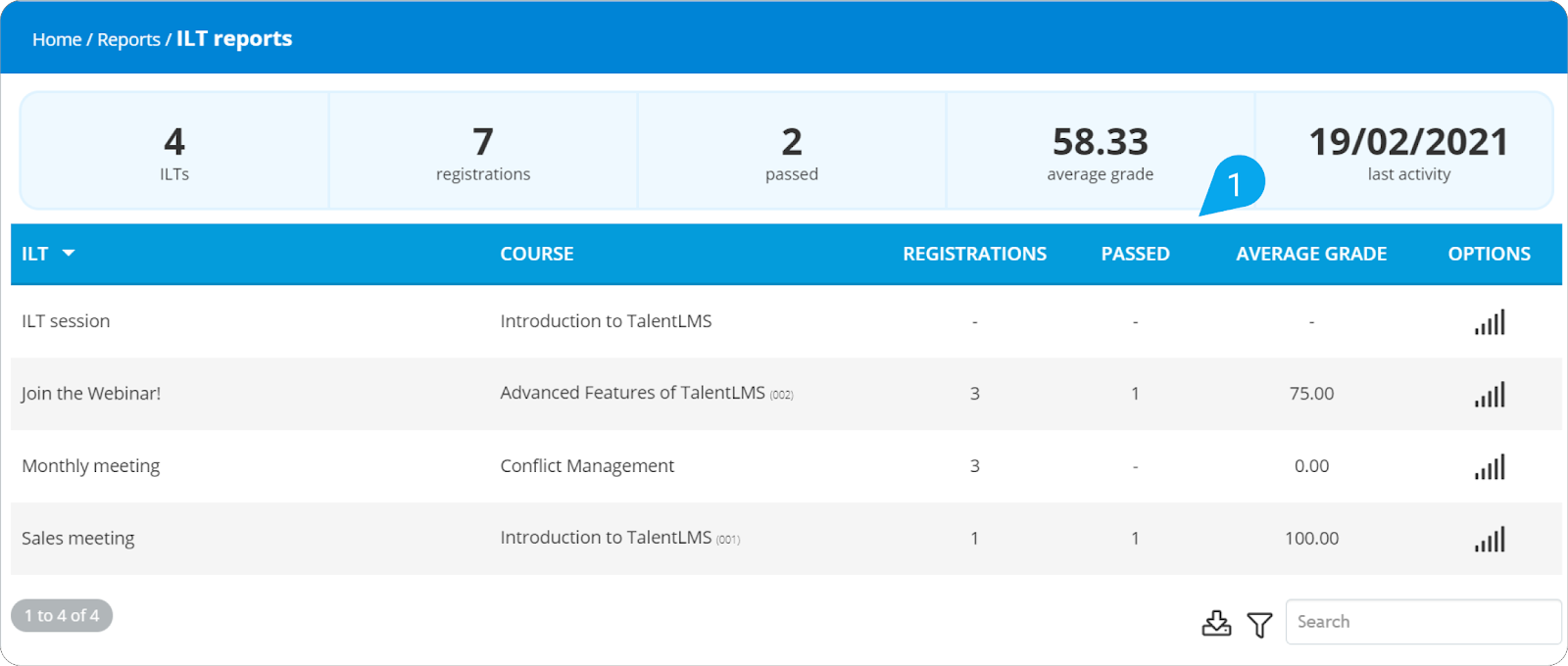 To find out more about other reports, read about SCORM Reports and Custom Reports.