TalentLMS integrates with Sage People, a global cloud HR and People system.
Automate hiring, onboarding, training, and employee management with two cloud software tools working together so you can import, store, access, manage, and monitor all information without switching apps.
To integrate TalentLMS with Sage People:

Step 1: Get the SFTP details
Step 2: Connect with Sage People
Sign in to your TalentLMS account as an Administrator and go to Home > Import - Export (1)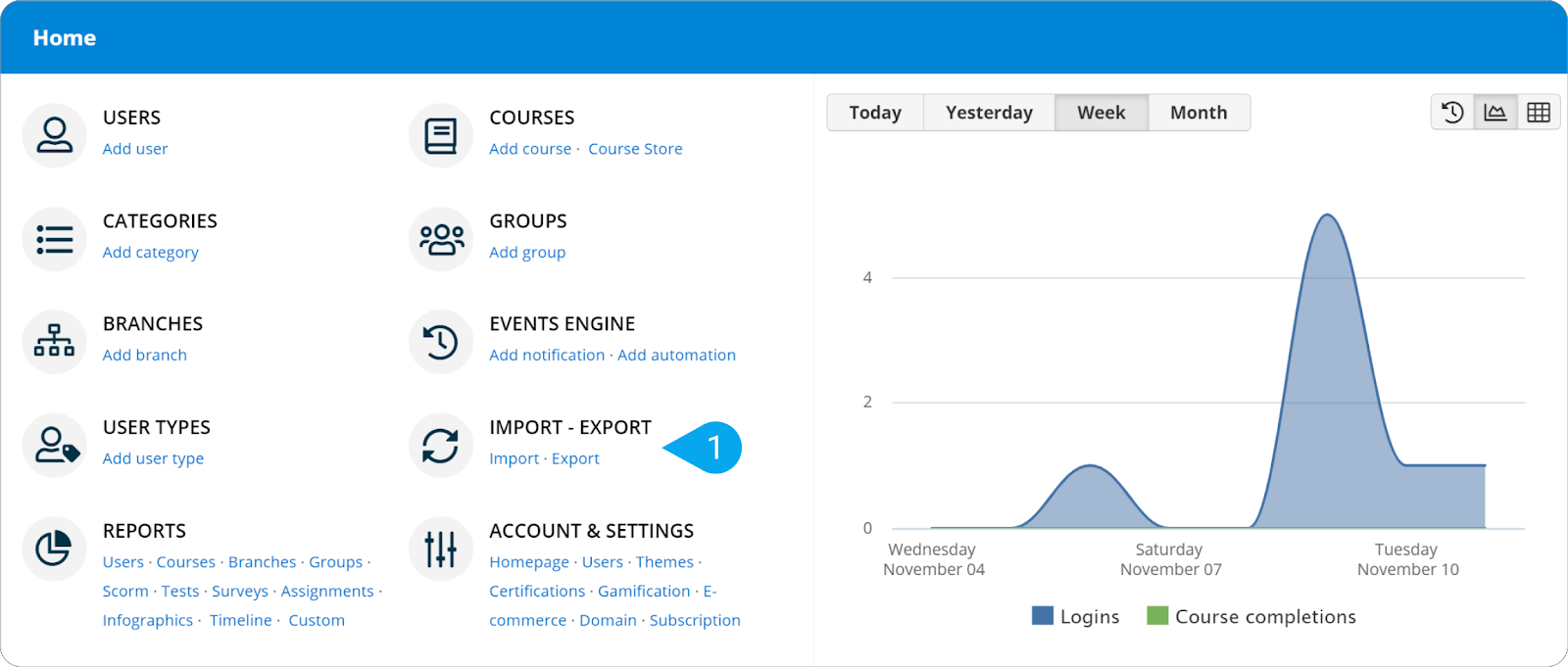 Click

Sync with an FTP server (2)

Fill in all required fields (Host, Port, etc.) and then click

Save (3).


Enable Export
Check

Enable export (4)

In the

Export directory (5)

field, type in the directory where you want the exported files to be stored

Select

Users to courses (6)

as your type of export

Pick

Timestamp (7)

as your date format

Check

Export only recent course completions (8)
Enable Import
Check Enable import (9)

In the

Import directory (10)

field, type in the directory where you want the exported files to be stored

Check

Delete file after import (11)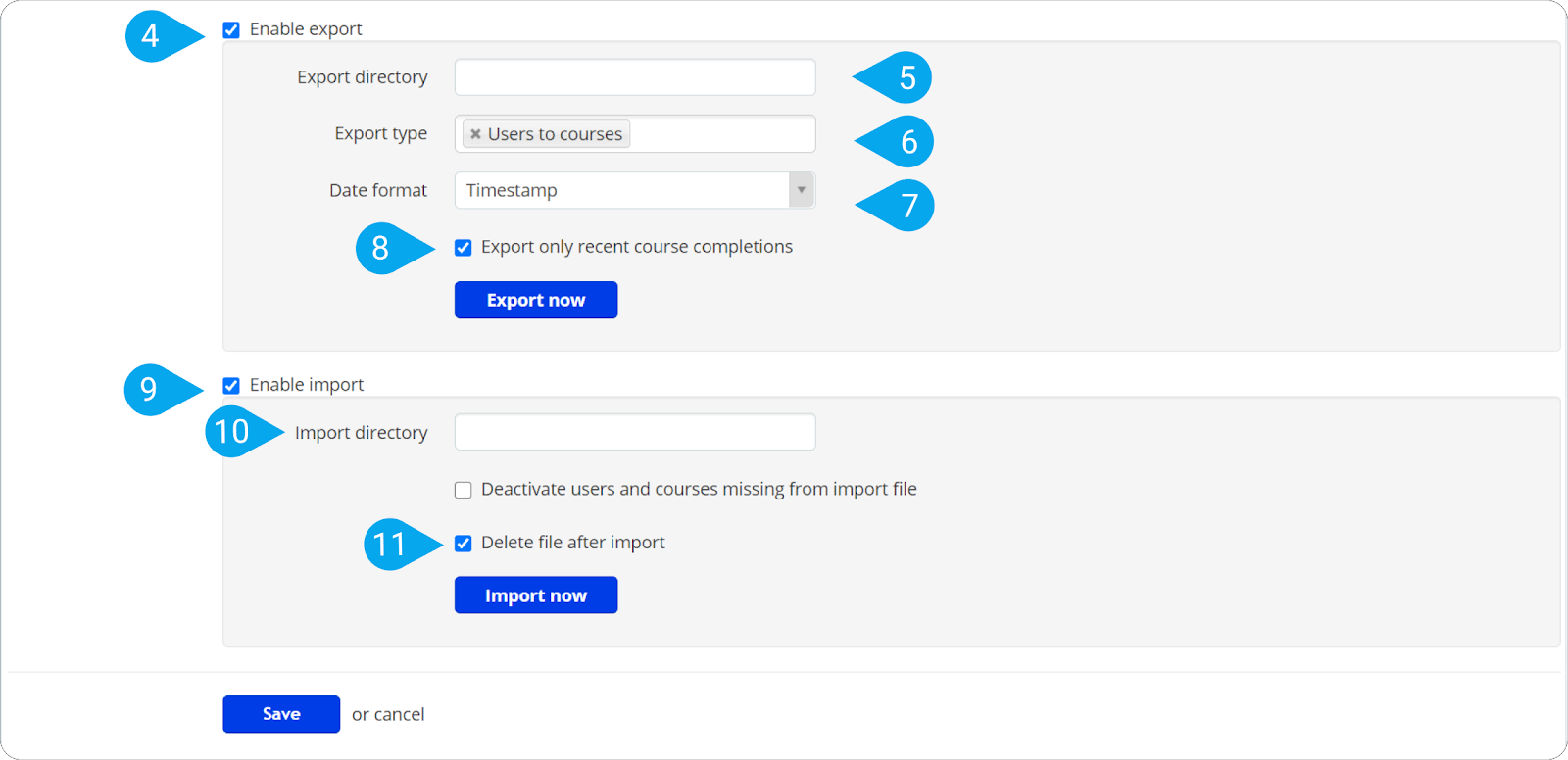 Click Save.


Step 3: Configure settings on Sage People
Log in to Sage People and follow the configuration steps as advised by the Sage people team.
Below, you will find some examples of how the Sage people integration looks like:



TalentLMS Login from within Sage People

Sage People Course listings


Sage People Learning tab view


Note: With the TalentLMS – Sage People integration, you can create complete user profiles on Sage and the system will automatically update them on TalentLMS. Also, course completion will be synced automatically from TalentLMS to Sage People every day.