With the learning path feature you can easily build connections between courses, allowing your learners to take them in a predefined order. Courses organized into a learning path can be considered part of a subject or a bigger topic.
For example, if you want to have the course "An Introduction to Property Risk" accessed only if the learner completes the course "General Principles" first, follow the steps below to define the learning path.


To set up a learning path for a course:
1. Sign in to your TalentLMS portal as Instructor.
2. Go to your Courses and select the course that you want included in your learning path.
3. Choose Rules & Path from the right side of your window (1). Then, click the last tab, Learning Path, for your Course Catalog (2) to appear. Click on the Course Title you want to link and create the Learning Path.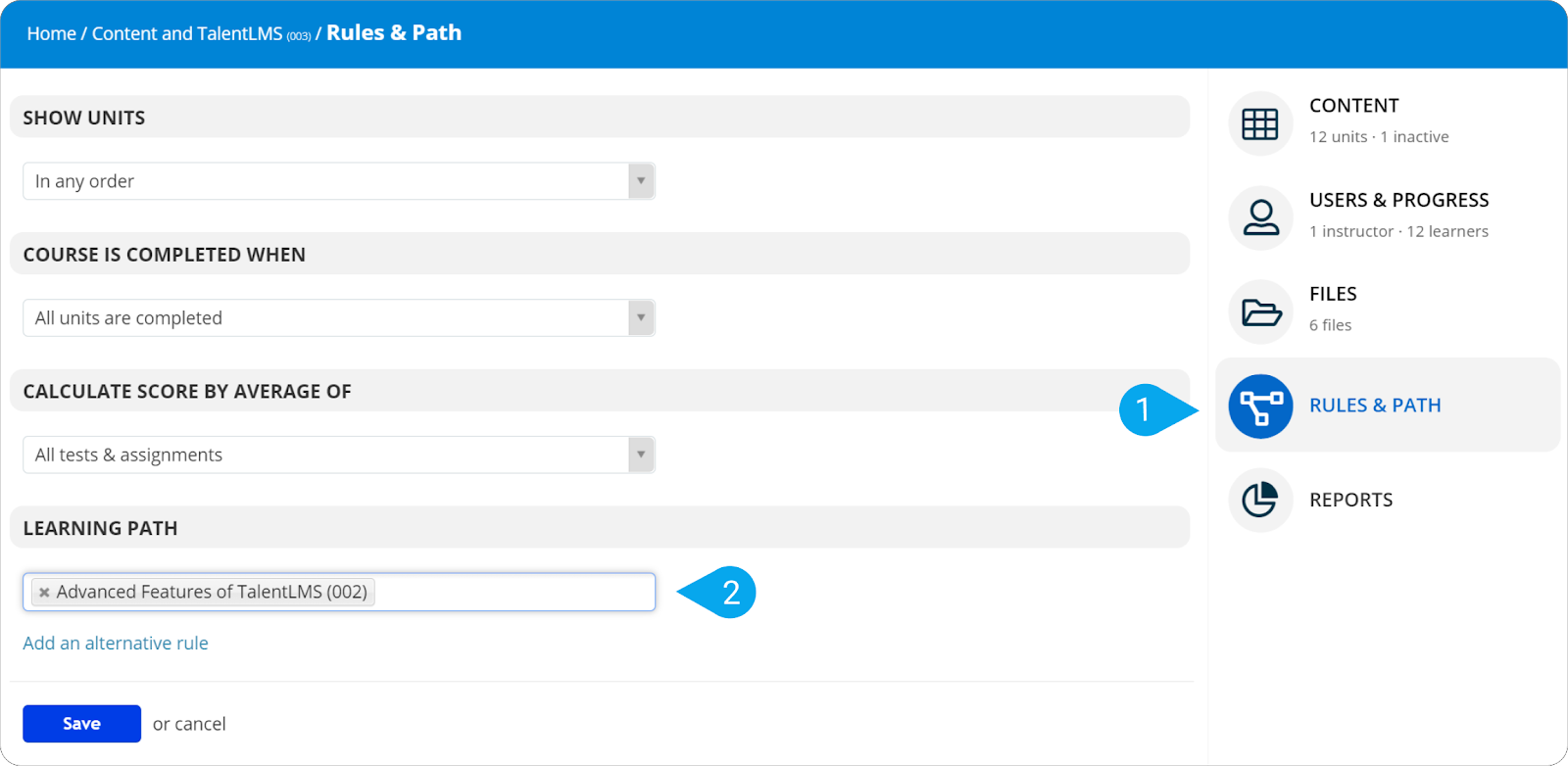 Note: You can select more than one course as a prerequisite. Learners will be able to complete the prerequisite courses in any order before they are able to take the one you are creating the learning path for.
The learner should now attend and complete the courses one by one, even if they have been registered to all of them.
If you wish to set more than one learning path option for a course, click on Add an alternative rule (3) and enter an alternative set of prerequisites. The learner can now attend and complete either set of courses before accessing the one you are creating the learning path for.
Note: You can select up to four alternative rules.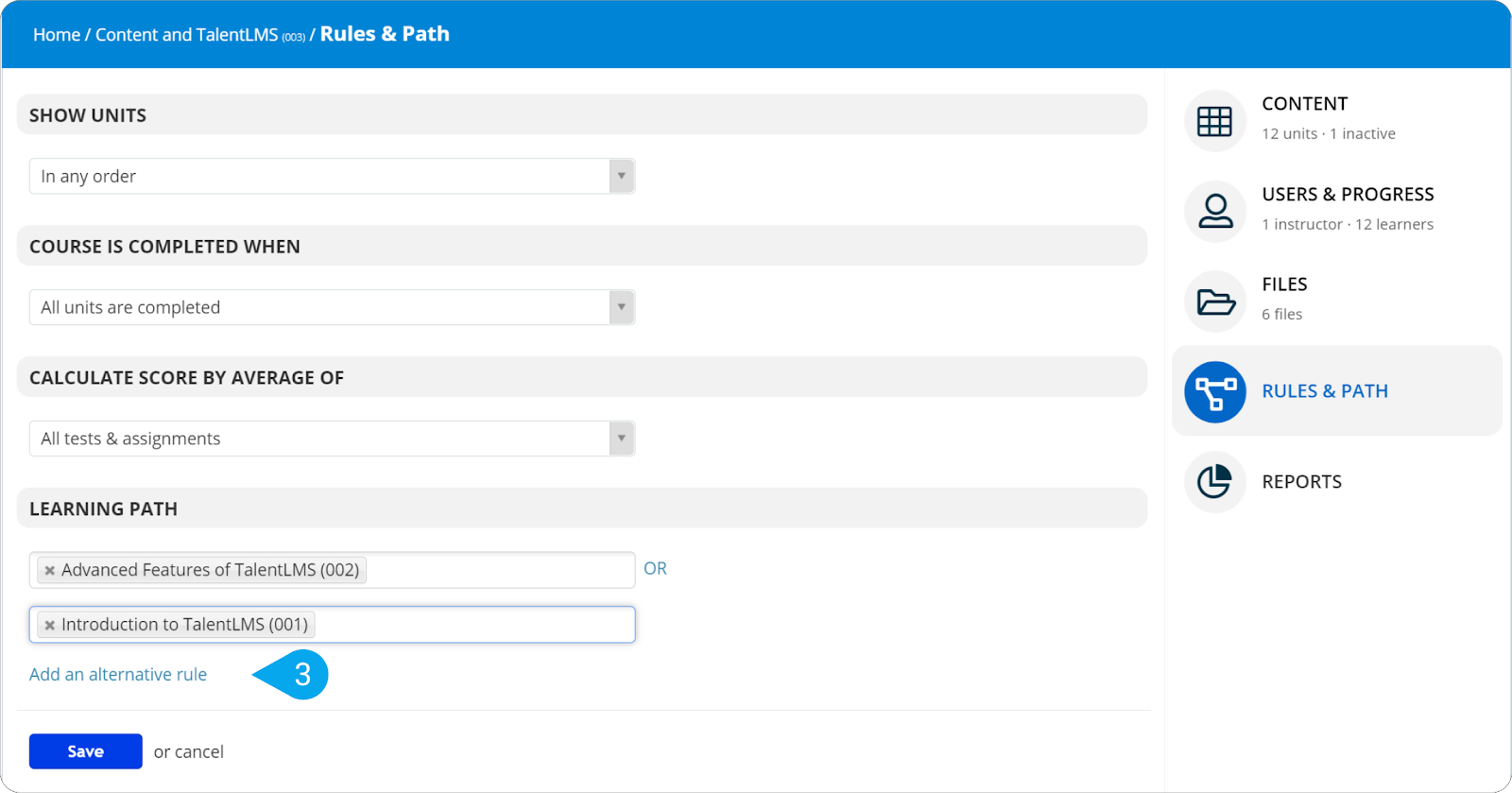 If they try to access a course without having completed the previous one(s) they will not be able to start it. Instead, the learner will see the restricted tag (1).





By clicking on any course, the learner will reveal information about its content along with the relevant notice about the course prerequisites (2).




Another way to create learning paths is to use the Gamification feature. If you enable Levels, the learner will need to reach that level in order to take this course.

To do this, go the course's edit dashboard and select a Level from the drop-down list (1).