The Learning Path feature is a great way to learn at a student's pace. Learning Path is a tool for creating a sequence of steps inside a course. It allows you to organize the course structure easily and quickly.
In order to create Learning Paths, you can use the Rules. As an Instructor go to your Courses. Then select the course that you want to be included in your learning path and click on the option Rules at the right side of your window (1). Then, click on the last tab, Availability Rules, for your Course Catalog (2) to appear. Click on the Course Title you want to link and create the Learning Path.

For example you want to have the course "Marketing Introduction" accessed only if the Learner completes the course "What is Marketing" at first. You click on the Title of the Course, save it and your Rules are updated successfully.
Note: You can select more than one course as a prerequisite.
The learner should now attend and complete the courses one by one, even if he has been registered to all of them. If he tries to access a course without having completed the previous one(s) he will not be able to do this, he will see the Restricted tag (1) and by clicking the Info option he will see the relevant notice about the course prerequisites (2).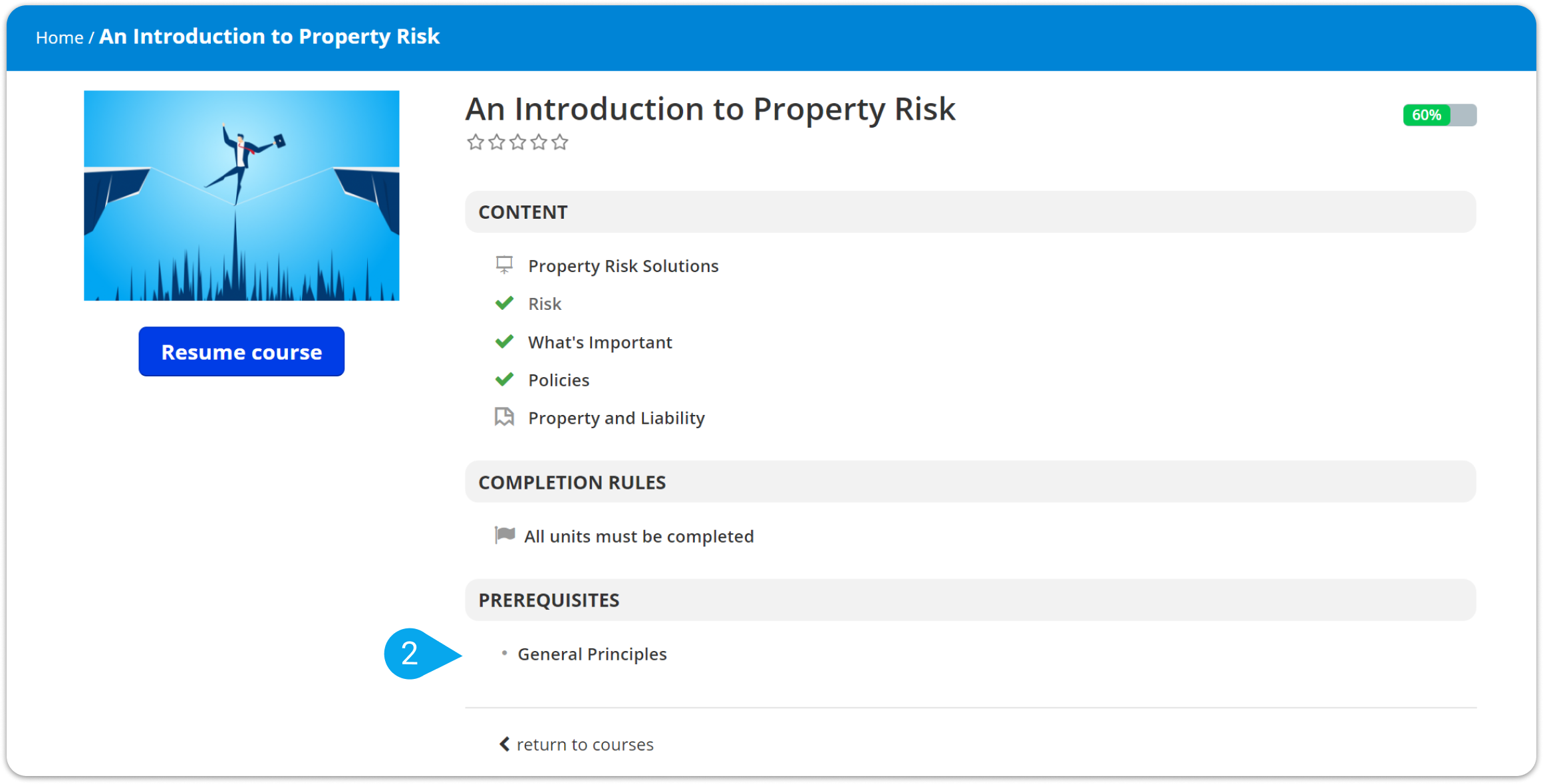 Apart from these rules, you can also use the Gamification feature on this purpose. You can enable the Levels (you can find out how they work in this article) and then select each course's availability according to the levels (1). To do this, just edit your course and select its level from the drop down list.