What is TalentCraft
TalentCraft is an interactive content creation tool, available exclusively through the TalentLMS+ Beta interface, and designed to empower you to create high-quality content efficiently. It enables you to seamlessly create various content types by relying on advanced editing tools combined with a user-friendly, intuitive WYSIWYG (What-You-See-Is-What-You-Get) design approach.
On top of that, TalentCraft features AI capabilities that allow you to create interactive content within minutes. Easily pair text content with images, videos, charts, flashcards, and much more.
With TalentCraft's AI capabilities, you can maximize the potential of your training materials by transforming them into dynamic and engaging content. It empowers you to create beautiful courses effortlessly, ensuring that your content looks as good as it educates. Last but not least, TalentCraft allows for a highly interactive training experience that your learners will love.
How can I access TalentCraft
TalentCraft is available as a unit within a course. You can create TalentCraft units through the TalentLMS+ Beta interface, which any Superadmin can activate for your portal.
Once the TalentLMS+ Beta is activated, Administrators and Instructors can switch to the Beta interface and then follow these steps to access TalentCraft:
1. Log in to your account as Administrator or switch to the Instructor (1) role.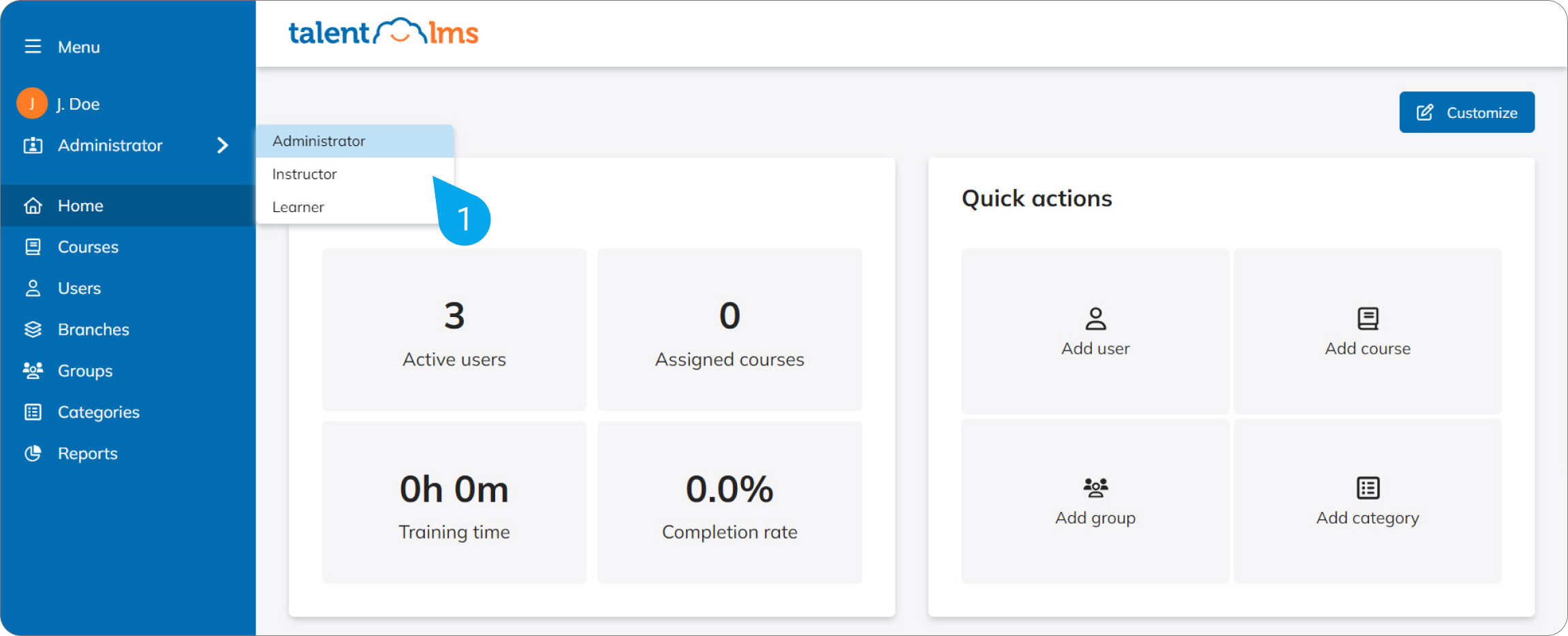 2. Go to Courses (2) and select Add course (3).

3. Click Add (4) for the pop-up menu to appear.
4. Select TalentCraft (5) as your new course unit.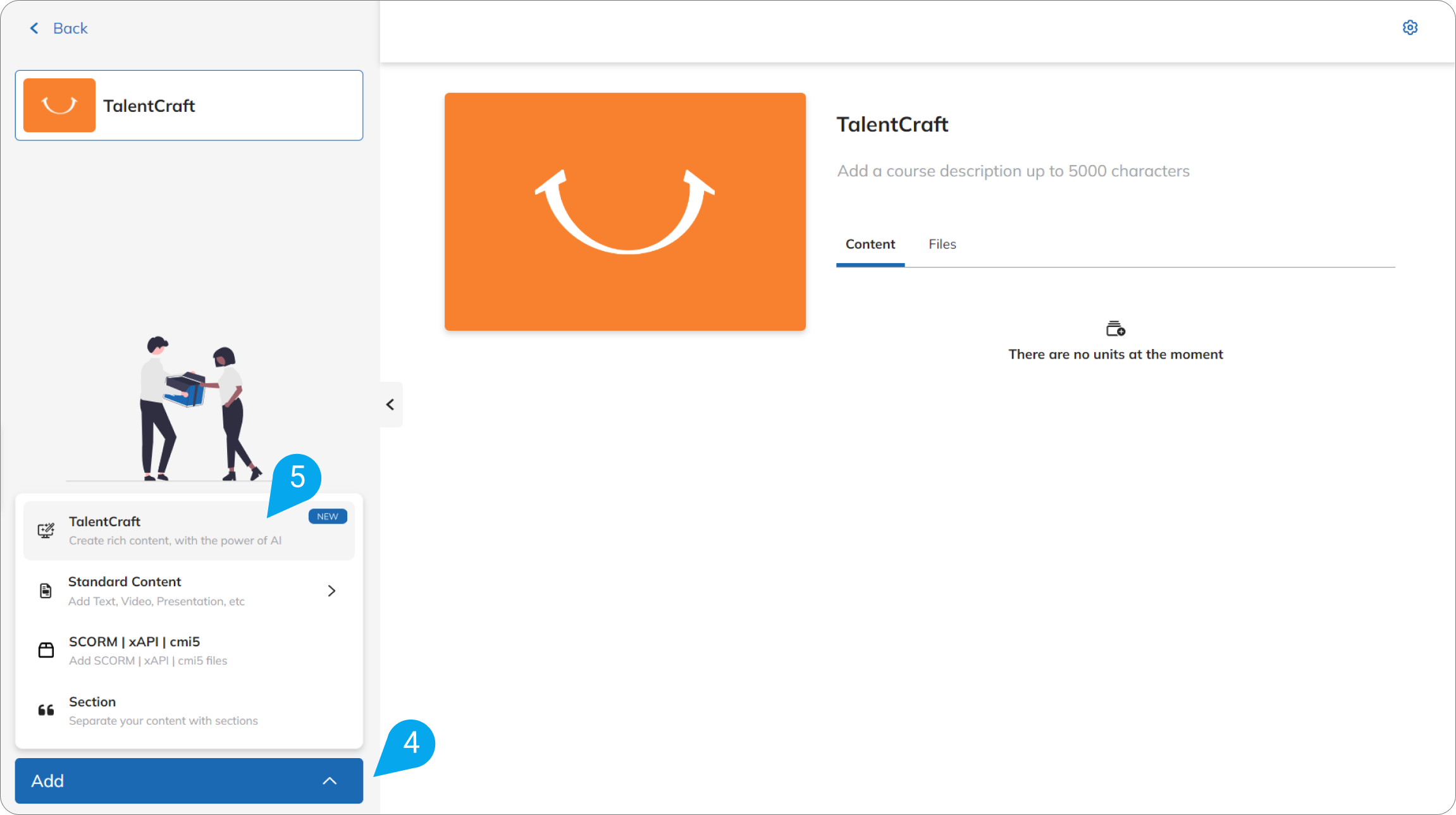 Note:
TalentCraft units can only be created and edited through the TalentLMS+ Beta interface. Before creating a TalentCraft unit, one must accept the AI Terms of Service, otherwise they will not be able to continue.
How to start with TalentCraft
The main window of your TalentCraft unit will present you with three options:
Start from scratch: dive into creating the course you've imagined by manually adding content like text, images, and videos to the unit, just like with TalentLMS. Expand your course further with new additions like charts, flashcards, labeled graphics, processes, and tabs
Generate with AI: create content effortlessly and in the blink of an eye, from layout suggestions to intelligent content generation, all at the click of a button. So, if your inspiration runs out, you can ask AI to write about a subject or create an image, flashcards, a process, tabs, or a question
Use a template: choose from a wide range of professionally designed templates that you can use, edit, and customize, adding your resources and a personal touch to your new TalentCraft units
How can your users experience TalentCraft
Learners are able to view TalentCraft units regardless of their selected interface, as they are accessible through both TalentLMS and TalentLMS+ Beta. All they need to do is access the course and enjoy their training.