TalentCraft allows you to organize the contents of your unit and present your points clearly by adding lists.
Here's how:
1. Log in to the TalentLMS+ Beta interface as an Administrator or Instructor and either create a new course or edit an existing one. Then, click to Add or Edit a TalentCraft unit. For new units, select the Start from scratch (1) option.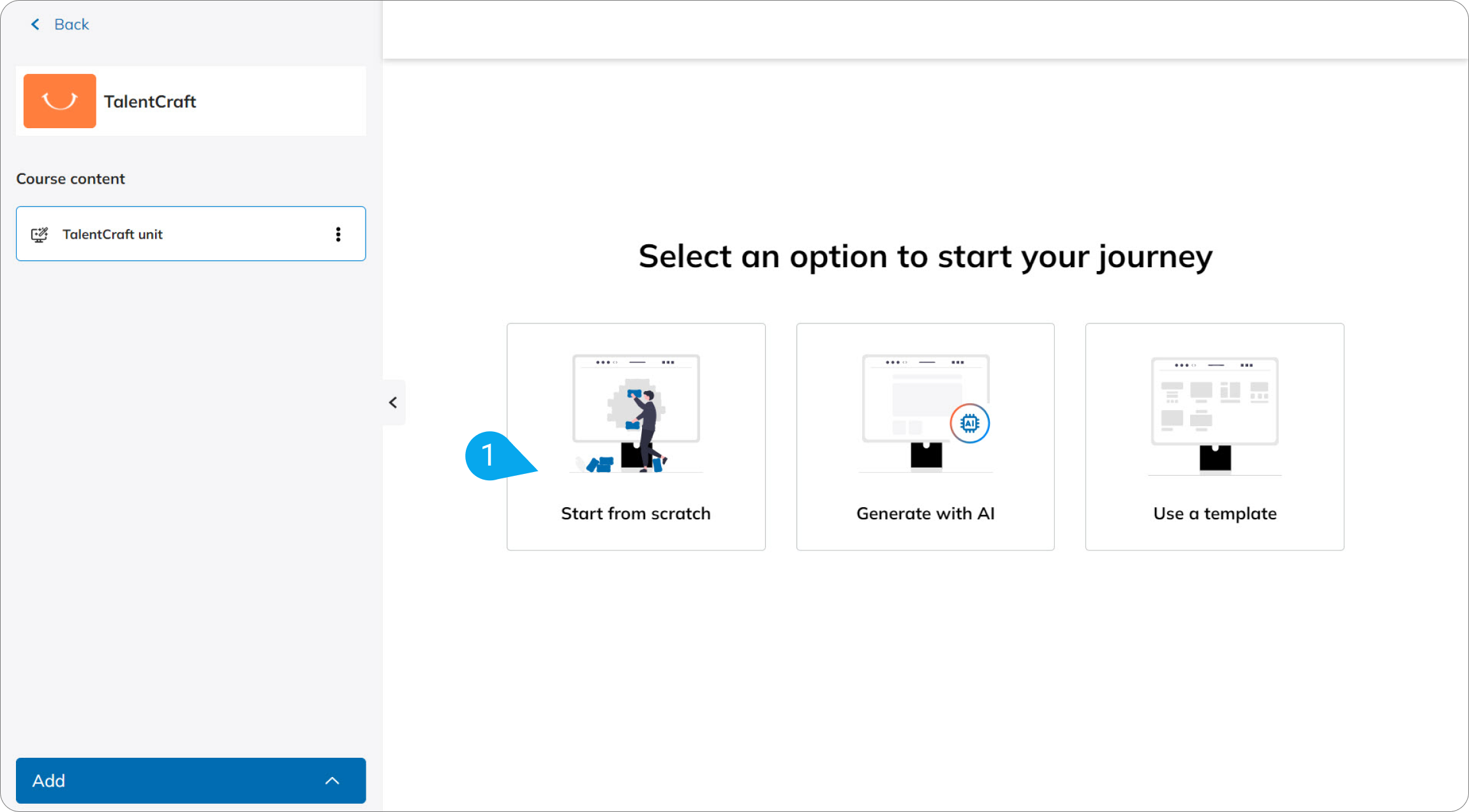 2. Hover over the toolbar, click List (2), and a sample list will appear.

3. To choose the list type, click Bulleted list (3) and choose from the following options:
Numbered list
Checkbox list: The checkboxes are interactive, and when clicked on, they appear as "ticked".
Bulleted list
4. Remove the sample text and add your list items. Highlight your text and use the toolbar to edit its properties. To add a new item to your list, select an existing one and press Enter on your keyboard.
To delete a List item, hover over it and click the Trash bin (4).

For the next 5 seconds, you can cancel this action by clicking the Undo button in the popup that appears. Once this message disappears, the item is deleted permanently.
The default font is Mulish, and you can change it throughout a TalentCraft unit from the Page settings in the unit toolbar.
Once you've finished editing your list, click Publish or Update unit to save your changes.