With the TalentLMS+ Beta, TalentCraft was also introduced, offering various ways to spruce up your course content. An essential feature is the capability to add text.
Here's how to add text
1. Log in to the TalentLMS+ Beta interface as Administrator or Instructor and either create a new course or edit an existing one. Then, click to Add or Edit a TalentCraft unit. For new units, select the Start from scratch (1) option.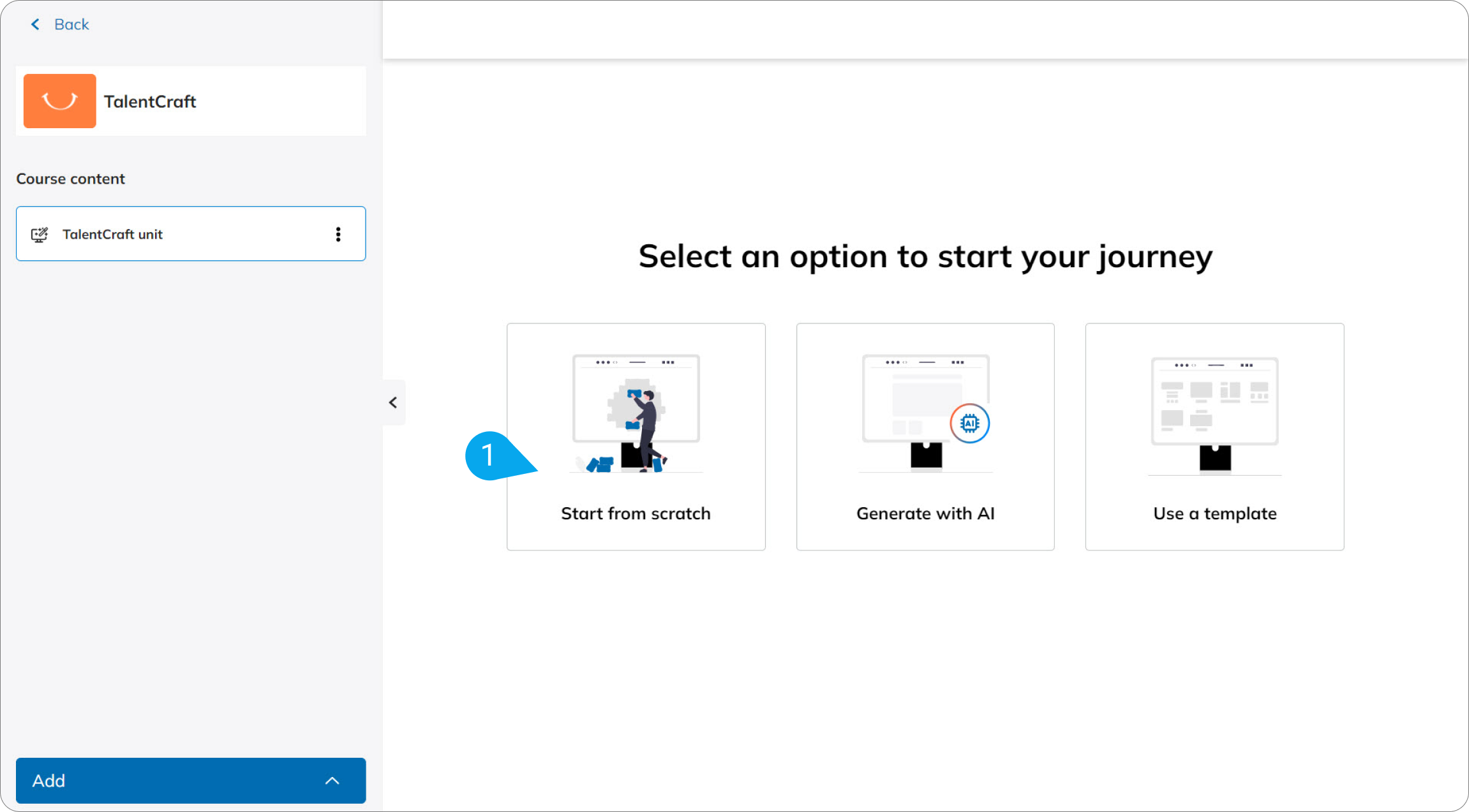 2. Hover over the toolbar, select Text (2), and a sample paragraph with a heading will appear.



3. Hover over the content area and click Paragraph with heading (3) to unfold the drop-down menu. You will be presented with the following options:
Paragraph
Paragraph with heading
Paragraph with subheading
Heading
Subheading
Two column
Full width
Notice
Motivation
Motivation 2
Quote

Hover over each option to see an example of how it looks, then select the appropriate one.
Note:
Every heading or subheading you add will appear in the table of contents if the option is enabled through Page settings.
Highlight a Heading or Subheading to choose between Italic, Underline, Strikethrough, Add a Hyperlink, or a Squared symbol. For the main paragraph body, highlight the text to reveal a toolbar (4) with the following options:
Bold
Italic
Underline
Strikethrough
Hyperlink
Code
Lists: choose between Bulleted or Numbered
Align
Squared symbol
AI: with AI, you can improve your writing, fix spelling or grammar mistakes, make your text longer or shorter, create a question, translate it or match the tone to your needs.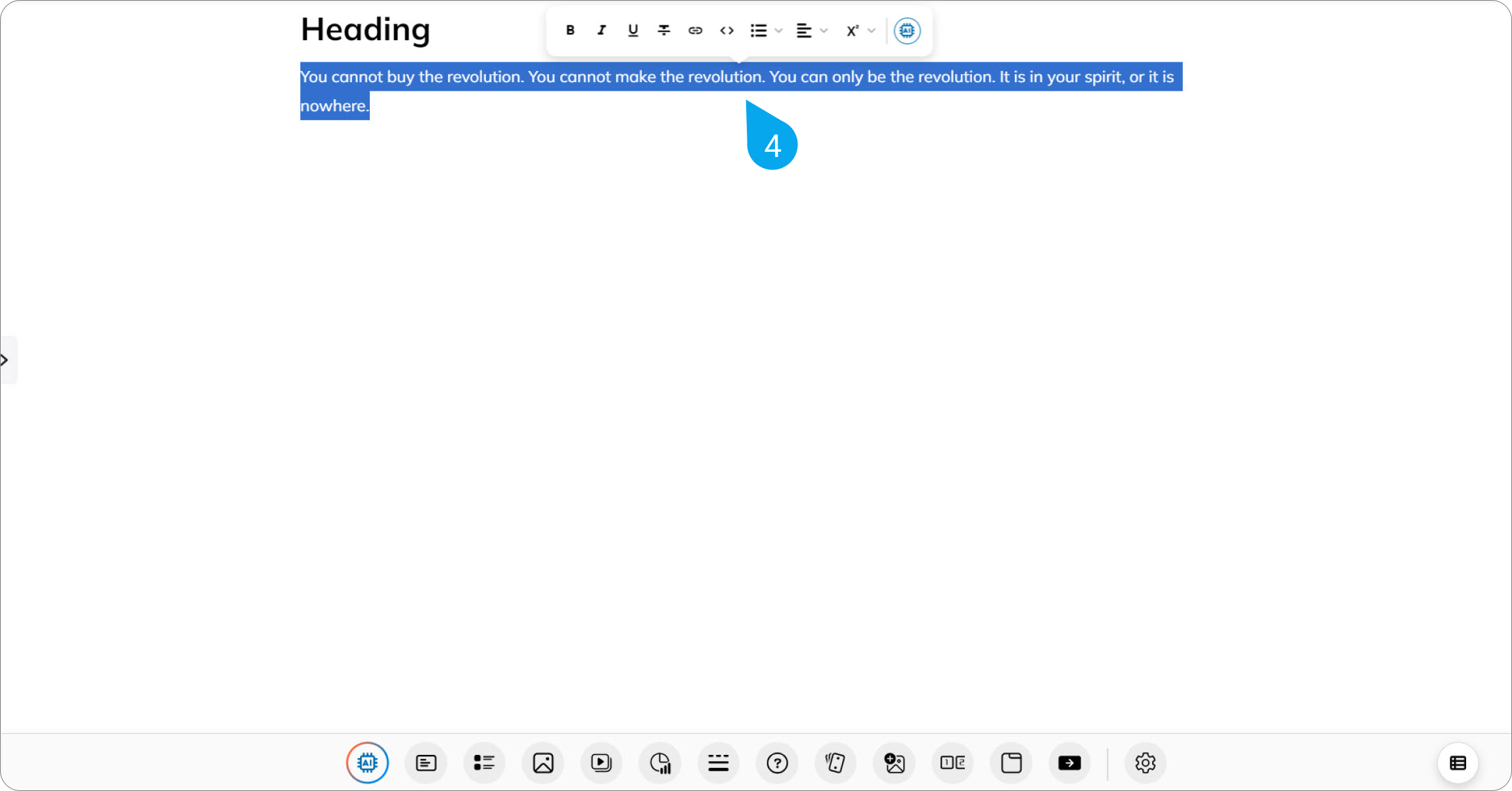 Note:
The default font is Mulish, and you can change it throughout a TalentCraft unit from the Page settings in the unit toolbar.
Once you've edited your text, click Publish or Update unit to save your changes.