TalentCraft allows you to create content for your course and organize it in tabs, making it easier for users to have an overview of certain information.
Here's how to build content in tabs:
1. Log in to the TalentLMS+ Beta interface as an Administrator or Instructor and either create a new course or edit an existing one. Then, click to Add or Edit a TalentCraft unit. For new units, select the Start from scratch (1) option.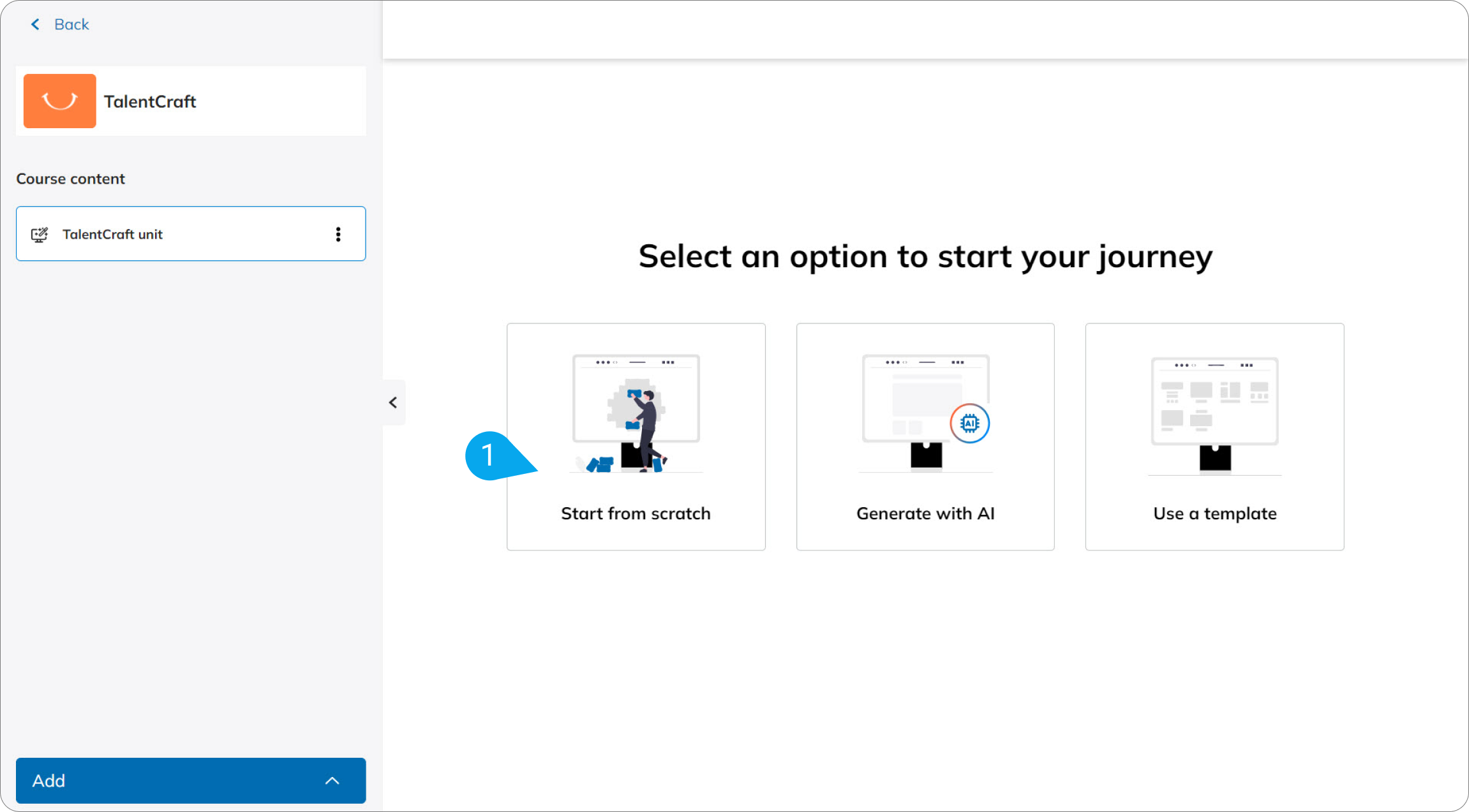 2. Hover over the toolbar at the bottom and click Tabs (2). Sample tabs will be added with sample text and images.
3. Click Tabs to the left and use the selection tool to pick your preferred layout for tab content: Tabs or Accordion (3).
4. Select any tab to make it active, and then click the title of each one to add your own text. Each tab can contain text and an image of your choice. Highlight your text and use the toolbar to edit its properties.
To add more tabs, click the + icon (4) or use the Trash bin (5) to remove one.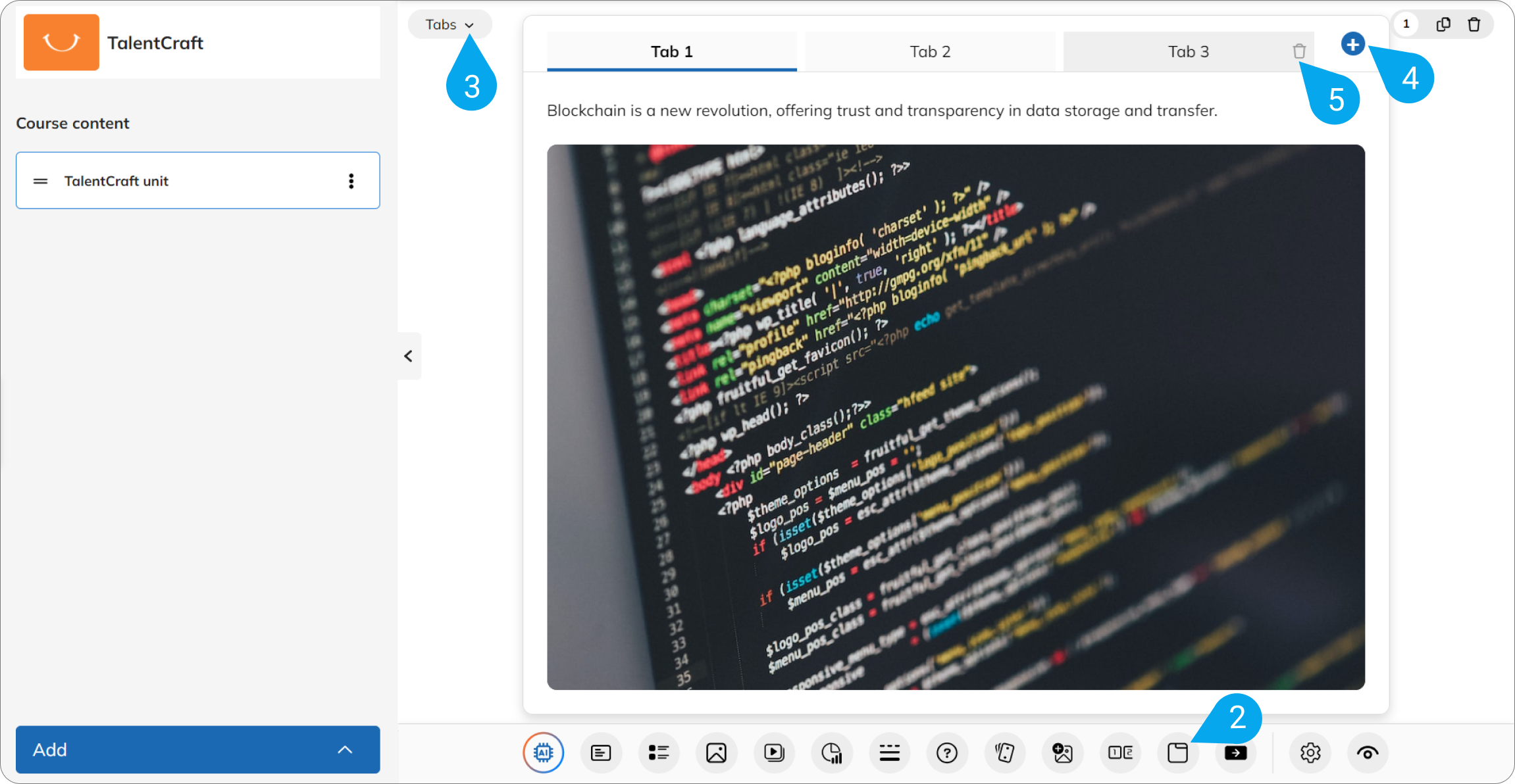 To change the sample image, hover over it and then click Select image (6). You will be able to choose from various sources, such as the Library and more, as described here.
If you don't need an image, delete it using the Trash bin (7) at the bottom right. For the next 5 seconds, you can cancel this action by clicking the Undo button in the popup that will appear. Once this message disappears, the flashcard is permanently deleted.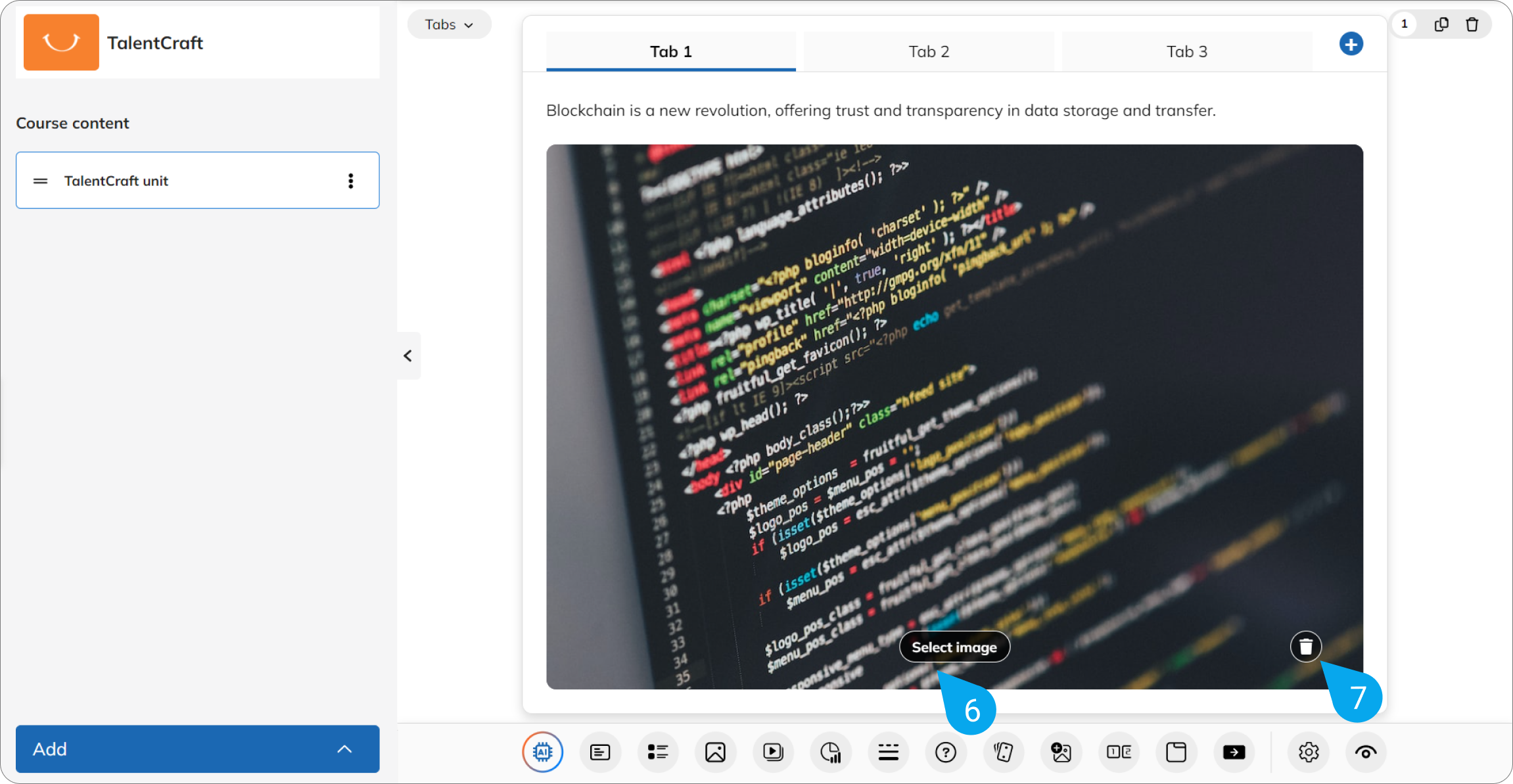 Note:
Maximum image file size limit is 10MB.
Click Update or Publish unit to save the changes for your TalentCraft unit.