TalentCraft allows you to add labeled graphics over images so you can provide users with additional information or captioning.
Here's how to add a labeled graphic:
1. Log in to the TalentLMS+ Beta interface as an Administrator or Instructor and either create a new course or edit an existing one. Then, click to Add or Edit a TalentCraft unit. For new units, select the Start from scratch (1) option.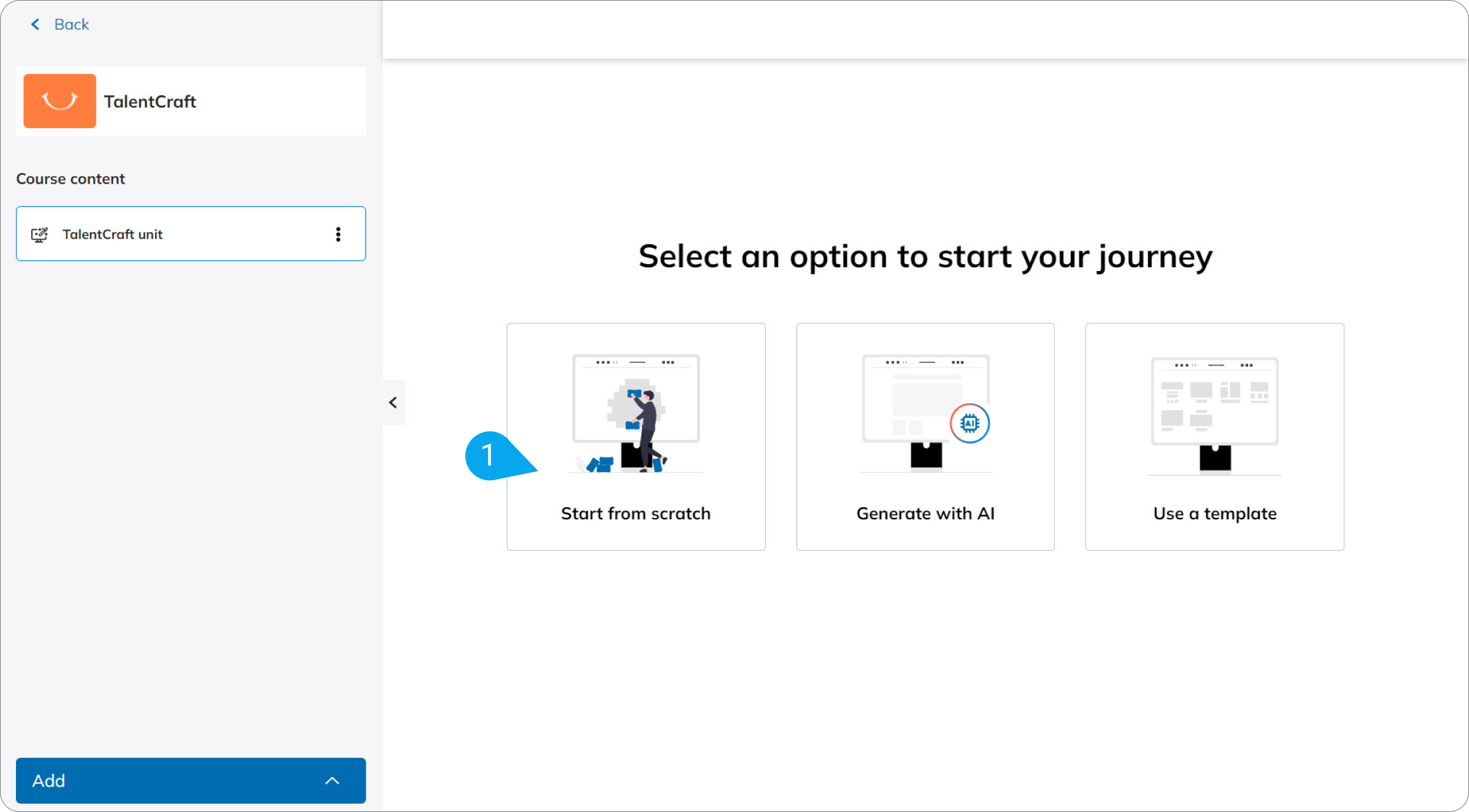 2. Hover over the toolbar and select Labeled Graphic (2). A sample image will be inserted.
3. Click Select image (3) to choose a new image from the following options:
Craft Library: select an image from our ready-made library. Select the category you want at the top and then browse the relevant images to select one for your content.
Stock images: use the search field to briefly describe the image you are looking for in one of the available online services: Unsplash, Giphy, Pixabay, and Pexels.
AI images: use the search field to find an already created AI image, or click Create image to briefly describe the image you would like to be created by the AI.
My library: any images you have already uploaded will be visible here, so you can select one from your library directly.
Browse: drag-and-drop images or browse your computer to upload a new image. You have an upload limit of 10MB, and these images will be visible in your library.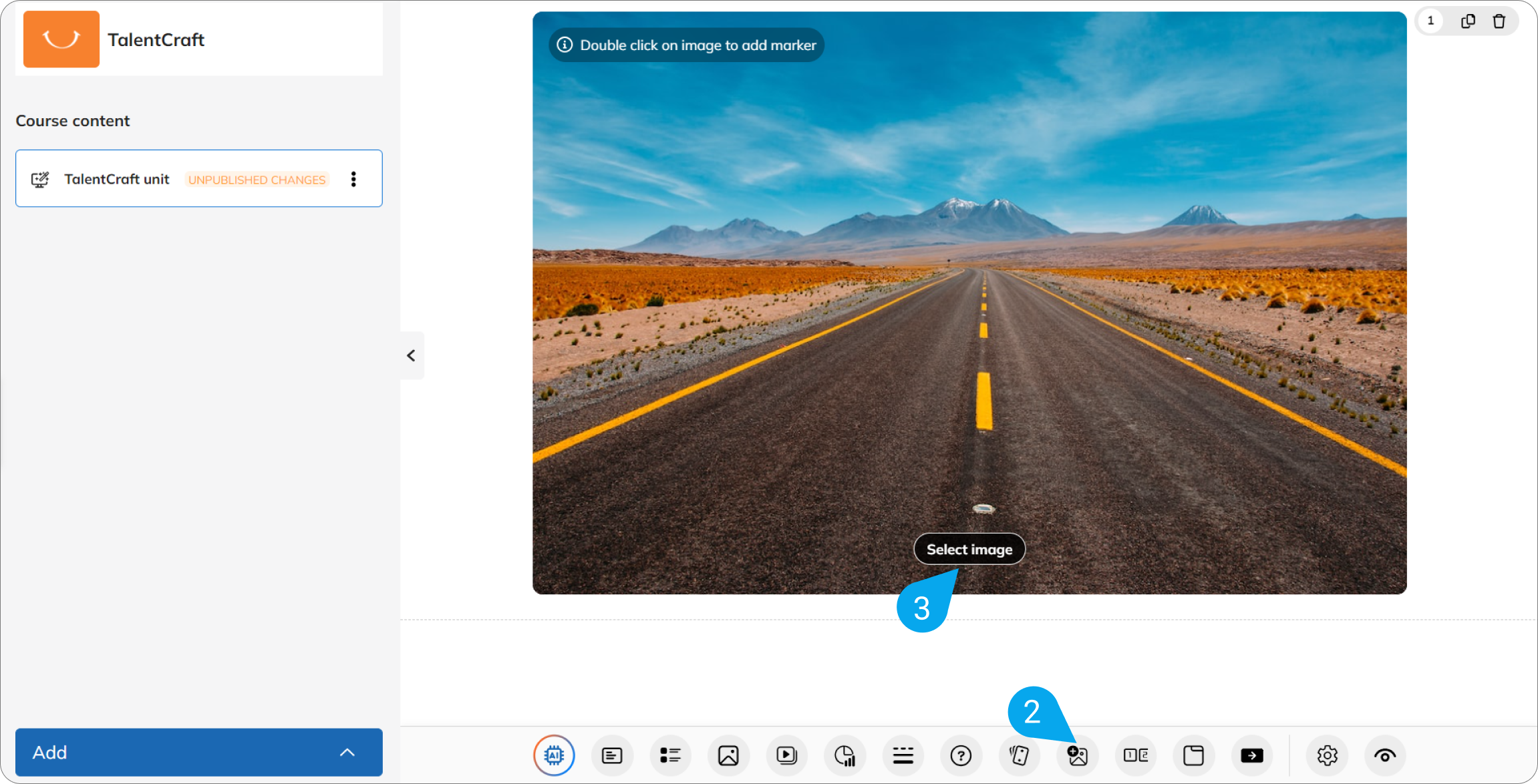 4. Double-click anywhere on the image to add a marker (4).
5. Enter a heading and the paragraph text (5). Highlight your text and use the toolbar to edit its properties.
Drag-and-drop to move the marker if needed. To delete a marker, hover over it and click the Trash Bin (6).
For the next 5 seconds, you can cancel this action by clicking the Undo button in the pop-up that will appear. Once this message disappears, the labeled graphic is deleted permanently.
Add your markers and once you're done, use the left-side arrows (7) to navigate between the markers or set their sequence of appearance using the arrows to the right (8).

Click Update or Publish unit to save the changes for your TalentCraft unit.