TalentCraft has an AI tool that will make crafting your course content easy, even when you feel uninspired.
Here's how to add AI-generated content:
1. Log in to the TalentLMS+ Beta interface as an Administrator or Instructor and either create a new course or edit an existing one. Then, click to add or edit a TalentCraft unit. For new units, select the Start from scratch (1) option.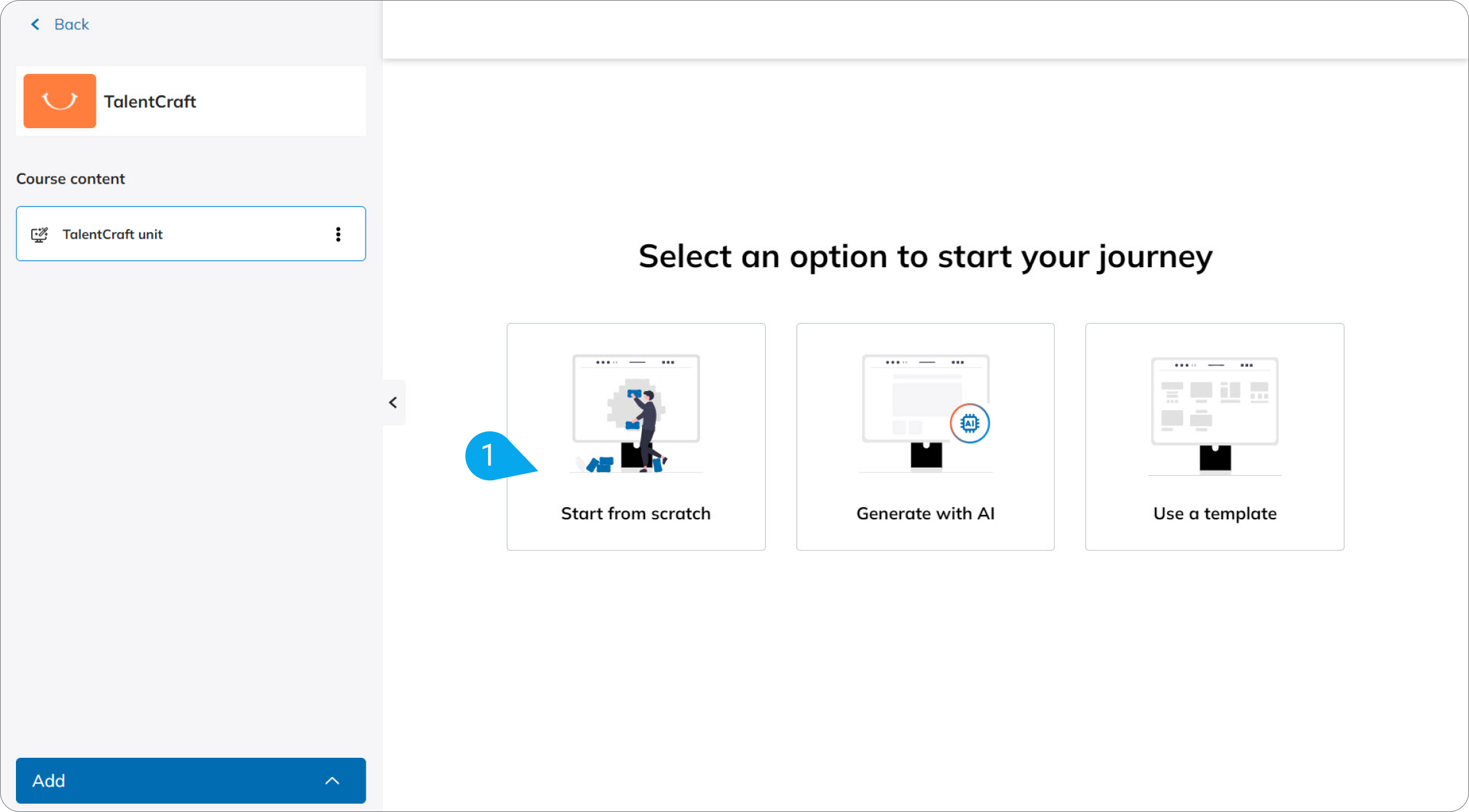 Note:
To quickly create rich, diverse content with the help of AI, add a new TalentCraft unit and select Generate with AI. You will have the option to Create a page about any topic in a matter of seconds.
2. Hover over the toolbar and click AI (2) for the pop-up menu to appear.
3. Select what you want the AI (3) to do for you: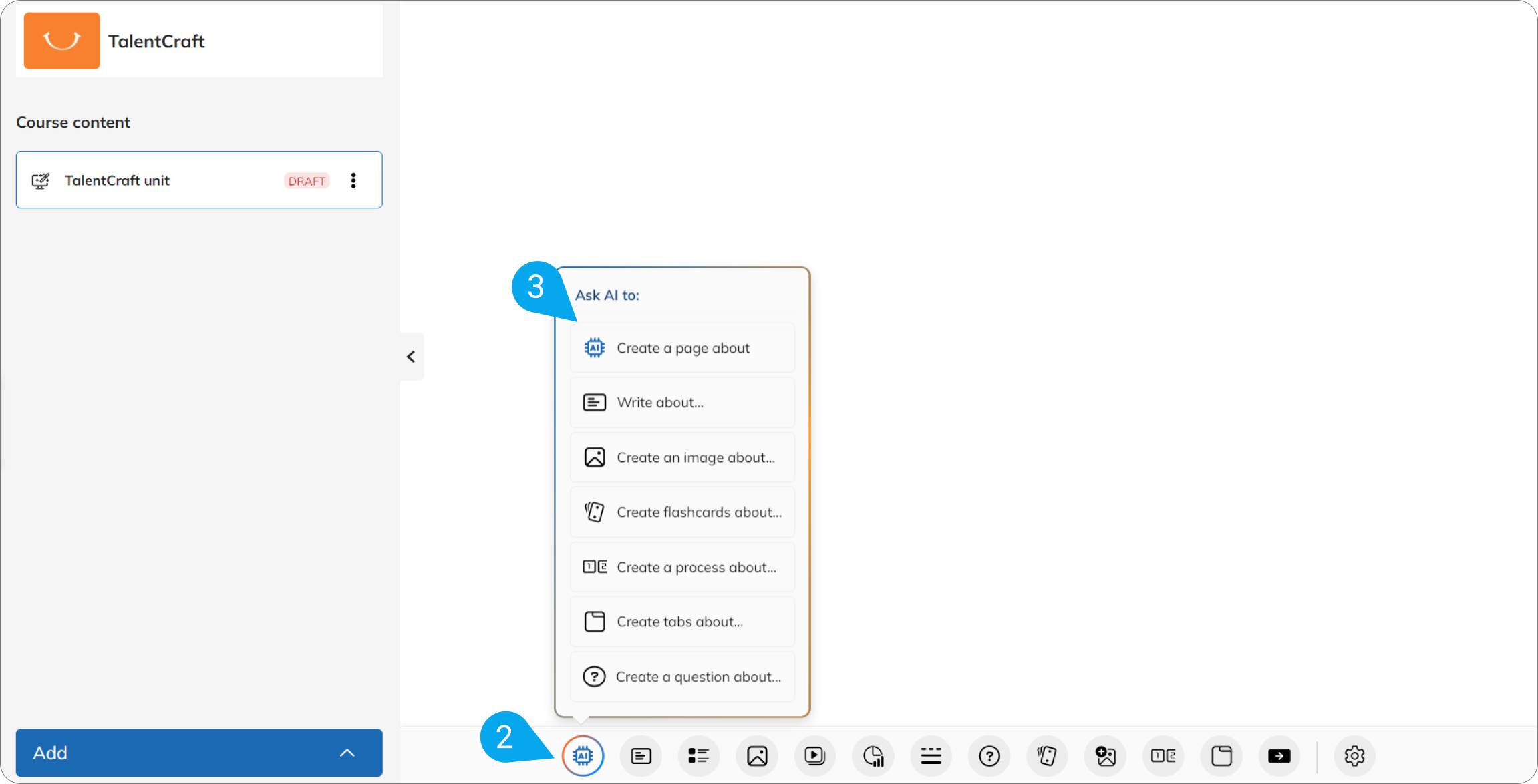 Create a page about: ask AI to create an entire page about a subject of your choice
Write about: ask AI to create a text about a subject of your choice. Highlight your text and use the toolbar to edit its properties.
Note:
You can always stop the text creation process by clicking the Stop button.
Create an image about: TalentCraft's AI will generate a set of images on a topic of your choice. Hover over the AI symbol (3), click the numbers to see the generated images and keep the one you prefer, or select a different image.

Create flashcards about: request AI to craft a set of flashcards on a specific subject
Create a process about: direct the AI to compose a process for you
Create tabs about: leverage TalentCraft's AI to create tabs on a selected topic
Create a question about: prompt the AI to generate a question on your chosen subject
To create content in a language different from English, type in directly in the language you want and AI will create text in the same language.
Once you're done, save your progress by clicking the Update or Publish unit button.
Note:
All AI-generated units can be updated and edited like any other unit you've created manually.